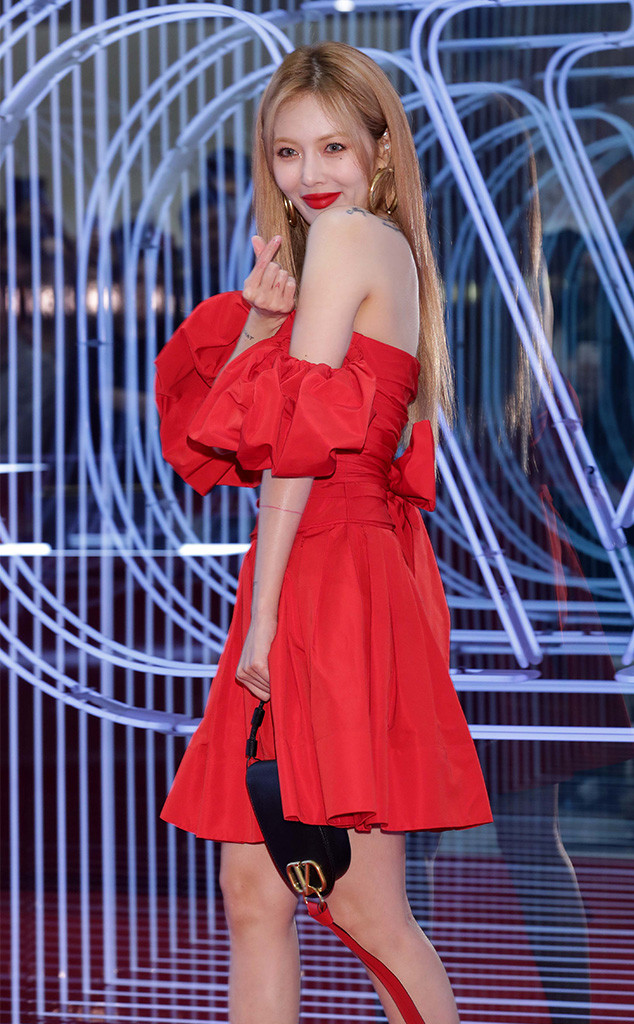 Han Myung-Gu/WireImage
HyunA has joined the world of YouTube!
The 27-year-old K-pop idol has joined the popular video-sharing social platform to give her fans a peek into her daily life.
In her first video upload, she explained here decision to start a video channel on the platform.
"I want to show a side of myself that I couldn't capture through my new album," she said. "I want it to be raw, just as is."
In the "prologue" video that she shared, snippets of HyunA's daily life can be seen. Whether it's hanging out with friends, strolling through the streets and having interesting quotes catch her eye, or sweet moments with her boyfriend, K-pop idol Hyojong, it all seems to part of the new video channel.
But one thing's for sure, her adorable furry friend So-geum will have a starring role in the series!
As for the aesthetic direction of the channel, she shared that she wanted to "put in all the moods and vibes that [she] has been in to lately."
That means, "Retro Futurism-esque filters and vibes" and "old-timey fonts", as well as references to Internet aesthetics of the early '00s. She's well-prepared with examples of these, too: At one point, she tells the videographer, "I have some references, can I send them to you?"
Attention to detail aside, the singer also revealed her potential schedule for video uploads.
"To cure the Sunday Scaries, maybe we could upload every Sunday evening," she suggested. "Or Mondays, to start the week off."
But naming her website was one big challenge, she told her fans. To start, she said, "They (presumably P Nation executives) didn't like what I came up with. Hyojong (her boyfriend) didn't like it either."
So she enlisted the help of her fanbase and took to Instagram Live to brainstorm potential names — a fan suggested "HyunA-ing" and the rest, as they say, is history.
The first episode of HyunA-ing officially airs on 29 September 2019.
Watch the announcement video below:
If you can't wait till 29 September for HyunA's first video to be out, we've got you covered. Relive HyunA's days in Triple H with E'Dawn (now known as Hyojong) and Hui with full episodes of Triple H Fun Agency now on our YouTube!