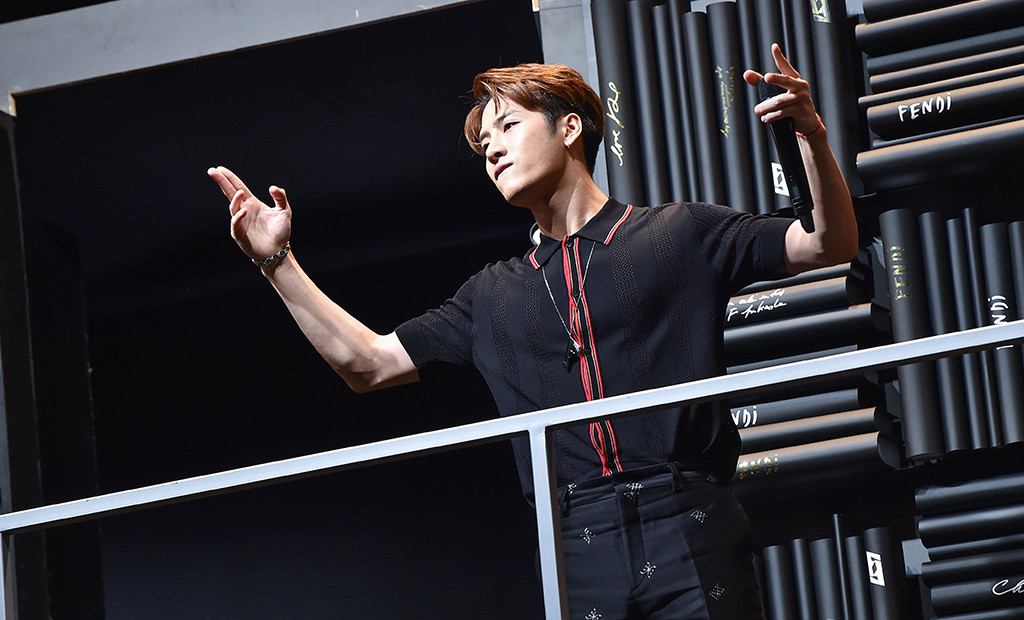 Getty Images
Jackson Wang is gearing up for something epic this week!
The 25-year-old Chinese singer, who is part of South Korean boy band GOT7, is making his solo debut with his first album, Bullet To The Heart on 24 September.
Confirming the news on Twitter over the weekend, he wrote, "D-3 [BULLET TO THE HEART], SEP 24".
The teaser image he posted showed off a grainy, moody, black-and-white shot of himself, with the album name and several symbols scrawled on it.
The hashtag, "MIRRORS", was also used, perhaps a hint at the title track on the album.
Excited fans have taken to his social media channels to show their support and excitement for the idol.
"I don't know if my heart can last long once your song drops," one fan wrote.
Another said, "We're SO EXCITED!! Can't wait for you to show the world the hard work you put into your music. Your lyrics. Your artistry."
"Can't wait to hear your new music! [heart emoji] So proud of you [party emoji] And so excited too! Cheers to more good music," said another fan.
Yesterday, the K-pop idol dropped yet another teaser about his album — this time a video trailer for the album.
The creepily cryptic visuals of the video show cuts of Wang in a straitjacket, from which he eventually breaks free. 
Watch it below:
Today, the singer also released another teaser image on his social media — it shows him sitting cross-legged, bound up in a straitjacket, and sporting a very noticeable bruise on his left cheek.
He also left a hint in the hashtags, saying "#thisisthefirstsong", so "Bullet To The Heart" could possibly be the title track of his solo album as well.
Wang's first album, Bullet To The Heart, will be released on 24 September at midnight EST, 1pm KST.