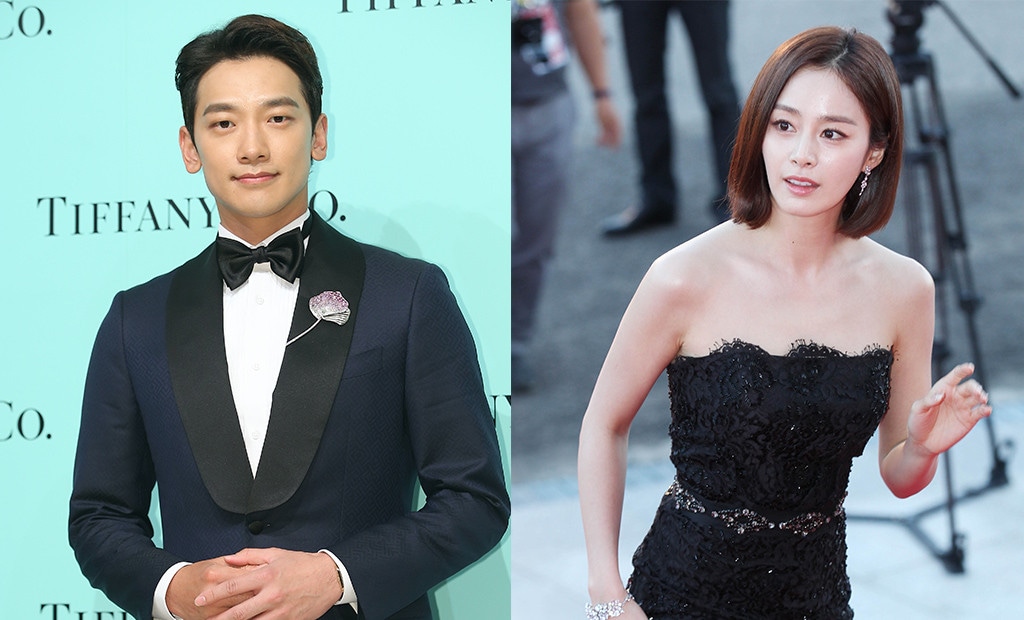 ilgan Sports/Multi-Bits via Getty Images/Visual China Group via Getty Images/Visual China Group via Getty Images
Arguably one of the South Korea's top celebrity power couples, Rain and Kim Tae-Hee made a happy announcement  on 19 September via the actress' talent agency, Story J Company. 
The 39-year-old actress has successfully given birth to their second child! 
Story J Company stated, "We would like to deliver the joyful news that actor couple Kim Tae-Hee and Jung Ji-Hoon (Rain) have welcomed a new member of their family. On the morning of September 19, Kim Tae-Hee gave birth to her second child, a healthy daughter, at a hospital in Seoul."
The company also assured fans that both mother and baby were healthy.
"The mother and baby are both healthy, and they are resting with the care and blessings of their happy family," the statement said. "We express sincere gratitude for the generous congratulatory messages and warm interest sent."
The power couple welcomed their first daughter in October 2017 after tying the knot in January of that year. 
It is likely that we won't be able to see the couple's beautiful daughters as Rain had mentioned in several interviews that he will be keeping his family out of the spotlight.
He explained his reason for this, as stated in a 2019 interview with local media outlet Xsports News.
"I adore my child too, so I want to show her to all of you, but all of that returns to bite a person later on," the OG K-pop star said. "I realised that this can't happen and I want to completely separate my family and work."
He then continued, "I really don't want my family to get hurt. They don't impact the way I choose my projects, but I'm always careful when talking about my family."
Congratulations to Rain and Kim Tae-Hee!