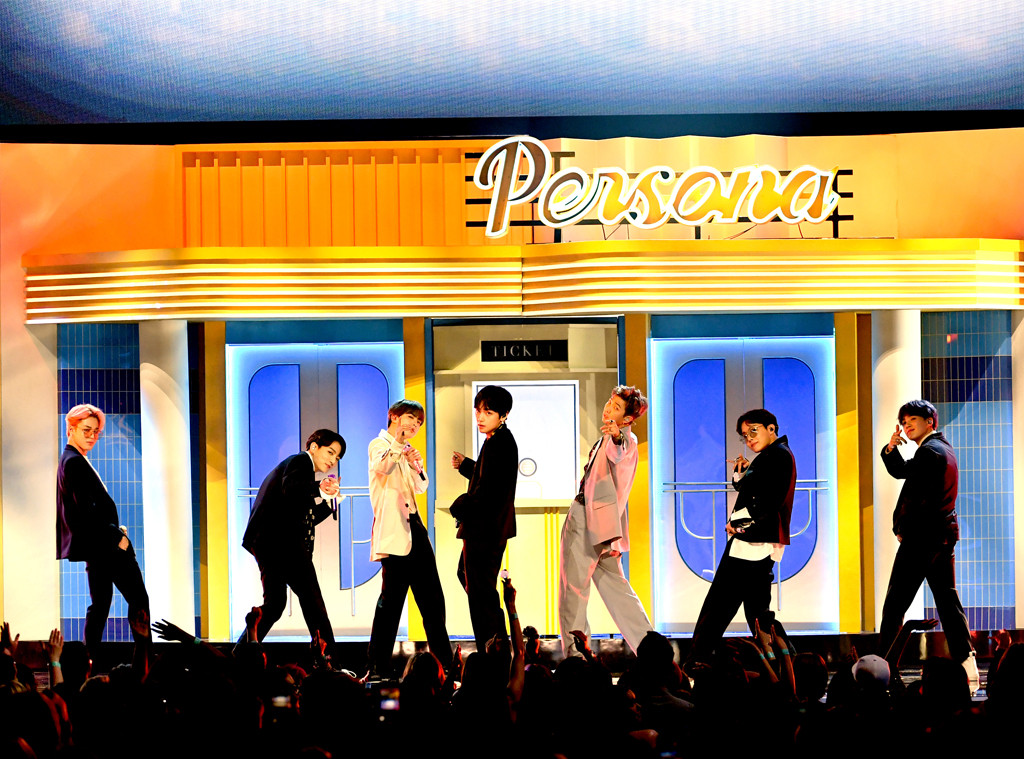 Kevin Winter/Getty Images for dcp
Is BTS filming a new reality TV programme?
Never one to stay away from their fans, the Bangtan Boys have shared several images from their first "engagement abroad" after returning from a month-long hiatus from touring.
Yesterday, Jin, Jimin and RM shared updates on their Twitter account that showed them overseas.
Jin was the first to post two photos — they showed him enjoying the sunshine next to a pen with two deer.
"What if a deer has good eyesight? Good eye-deer [idea]," he wrote.
Dad joke aside, eagle-eyed fans zoomed in on his collar, where they spotted a microphone.
"Jinnie can you explain this?" one user wrote.
Another fan even theorised that the group could be in New Zealand. The user said, "Is the group in New Zealand? The surroundings look similar... Could it be #btsbonvoyage?"
The next update came from Jimin and RM, who shared a pic of themselves warmly wrapped up in matching outfits.
"MiniMoni," the pair captioned their image.
All these hints have led fans to believe that the seven-member boy band could potentially be filming Season 4 of Bon Voyage, BTS's annual travel-reality programme.
In the last three seasons of Bon Voyage, BTS has hit up Northern Europe, Hawaii, and Malta, Italy, so New Zealand would be par for the course! 
Earlier this week, Big Hit Entertainment confirmed that the boys have returned to work and would be heading overseas for a project. 
"Wrapping up its extended vacation, BTS departed overseas this morning for an engagement abroad," a Big Hit representative told E! News.
The boy band are currently scheduled to make their next performance in Saudi Arabia as part of their Love Yourself: Speak Yourself world tour in October.