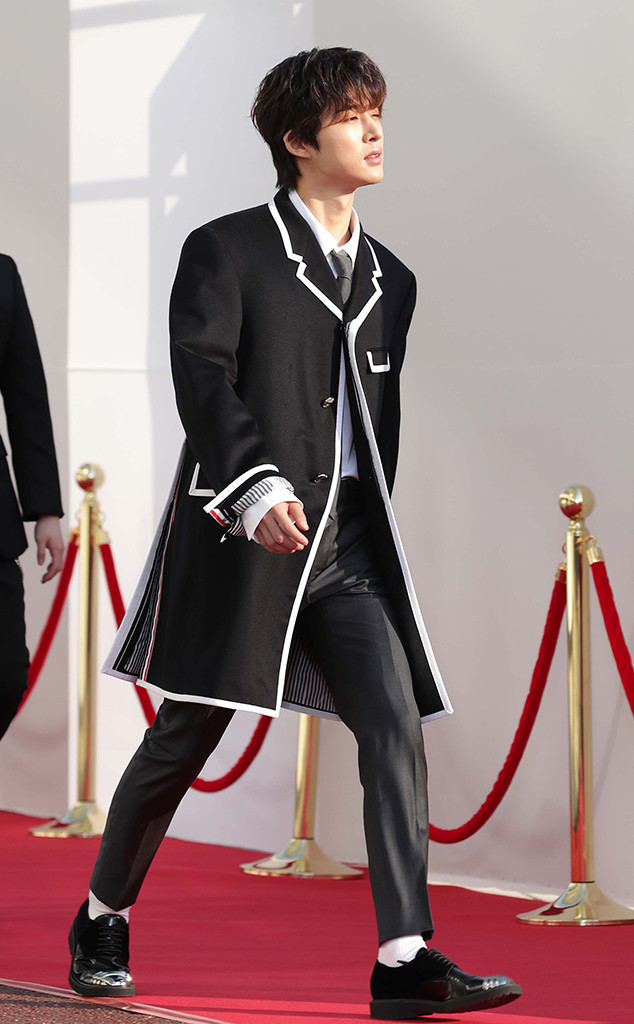 Han Myung-Gu/WireImage
On 17 September, 22-year-old rapper and former leader of K-pop boy group iKON, B.I was summoned to the Gyeonggi Nambu Provincial Police Agency at 9am KST.
He was reportedly questioned by the police regarding the 2016 drug case that he was allegedly involved in.
On 12 June this year, South Korean tabloid, Dispatch revealed KakaoTalk conversations between B.I and an individual referred to as 'A'.
In the texts that were dated April 2016, B.I reportedly attempted to purchase marijuana and LSD (Lysergic Acid Diethylamide, a type of psychoactive drug) from 'A'.
It was later revealed that 'A' was a former YG trainee named Han Seo-hee, who was previously caught for smoking marijuana with Big Bang's T.O.P.
Yesterday, B.I was interrogated by the police for 14 hours, leaving the police station at 11.20pm KST. Reporters were waiting for the idol when he left the station and asked him questions regarding the 2016 drug case, as well as his interrogation.
B.I remained silent and only spoke up when a reporter asked if he had anything to say to his fans. The rapper paused to say, "I'm really sorry for causing trouble. I'm sorry." He then got into his vehicle and left. 
According to local news outlets such as SBS News and The Korea Times, B.I allegedly admitted to some of the charges, but not all. It was not revealed by the police what B.I specifically admitted to.
However, after the interrogation ended, it was reported that B.I's status in the investigation was changed from witness to suspect. The rapper has been booked by the police on suspicions of violating the Act on the Control of Narcotics and will be forwarded to the prosecution office. 
The police are also planning to summon ex-CEO of YG Entertainment, Yang Hyun-suk under the suspicion of allegedly threatening and blackmailing 'A' (Han Seo-Hee) after she confessed to drug allegations that implicated B.I.
Yang previously denied these allegations, stating, "She got scared and she chose to take back her previous statement herself."
For the full breakdown of the incident, read the complete timeline of the events that transpired in June 2019 here. 
The story is still developing.