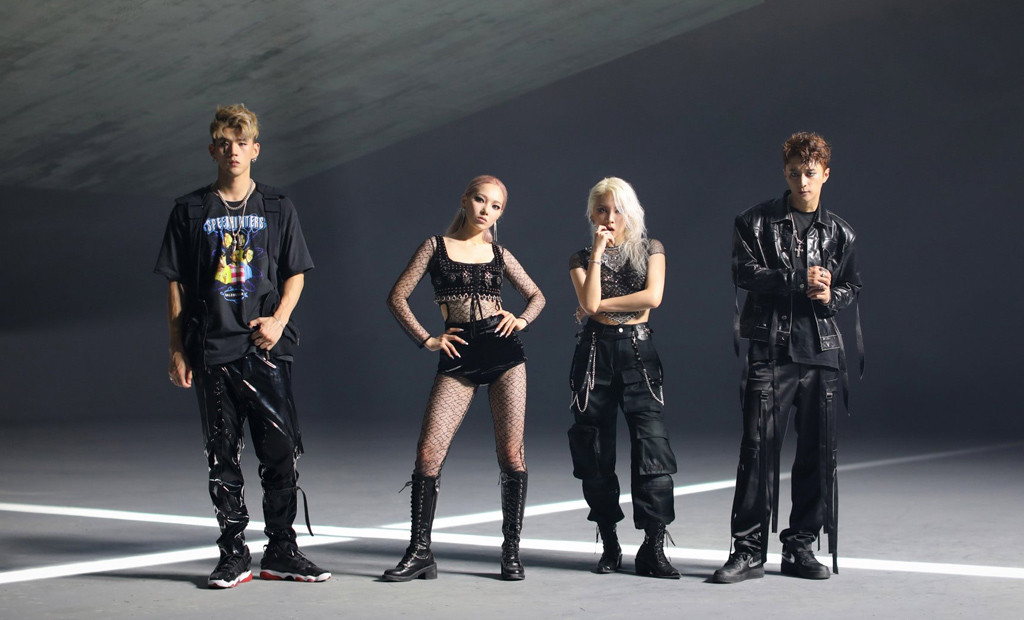 Courtesy of DSP Media
Co-ed K-pop group KARD is finally back with a new digital single that is set to drop 22 September!
On 14 September, a countdown began on the group's official Twitter page with the title "Dumb Litty". The tweet also revealed that the group's upcoming single was produced by fellow member, BM.
This isn't BM's first foray into song-writing as both he and rapper, J.Seph have written their own rap verses in the past. However, this will be BM's first official credit as a producer for a track.
KARD is well-known for their high energy EDM tracks such as "Oh NaNa" and "Hola Hola". Their latest single, "Bomb Bomb" was released late March this year and debuted at the number 3 spot on the US World Digital Song Sales chart. 
In the lead up to KARD's highly anticipated comeback, the group released concept photos of BM, Jeon Ji-Woo, J.Seph and Jeon So-Min looking stunningly regal. They transformed into Greek gods and goddesses for their individual concept photos. 
Check out the groups' stunning visuals below: 
Rapper and producer of the group's "Dumb Litty" single, BM's first concept was Thor, the God of Thunder. Dressed in nude coloured clothing, BM was chained to a white hammer, an iconic symbol of Thor. 
In the second photo, BM was Zeus, the king of the Greek gods. Here we see the rapper looking somber and stoic in an all black suit with an ornate-looking cane.  
Fellow rapper, J.Seph depicted the Greek god of wine, fertility and theatre, Dionysus. He sits at the head of a grand dining table while wearing a decadent-looking robe. The idol also sports faux freckles to add a whimsical touch to his portrayal.
In the second concept photo, J.Seph became Ares, the god of war. In that photo, he wore a blood red suit and had stronger makeup to fit the darker characterisation of Ares. 
Jeon So-Min transformed into the gorgeous Greek goddess of love and beauty, Aphrodite, in her concept photos. She featured Aphrodite's iconic flowing locks and wore a holographic, crystal-encrusted bodysuit to capture the essence of the sensual goddess. 
In the second photo, the singer embodied Chloris, the Greek goddess of flowers. Jeon looks soft and delicate with an updo while holding a vibrant bouquet.  
Jeon Ji-Woo is the lady in red with her first depiction of Hera, the queen of the Greek gods. Perched on an entirely black bed, Jeon's seductive ensemble perfectly represents the jealous and vengeful nature of the powerful goddess. 
She then pulled a 180 and transformed into Athena, the goddess of wisdom and war in the second photo. Jeon dons a golden hair wreath while holding a sword as Athena is known to be the female counterpart of Ares. 
What do you guys think of the concept photos?