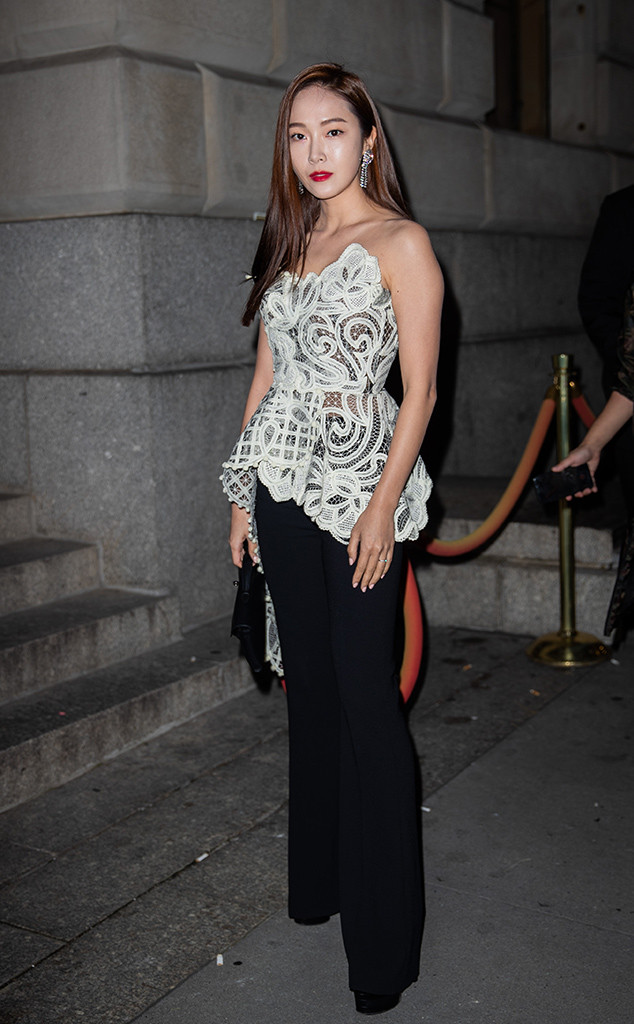 Christian Vierig/Getty Images
Update: Details of K-pop star, Jessica Jung's new single has been released, and Jung's new collaborator is 28-year-old rapper, Giriboy!
The upcoming single is titled "Call Me Before You Sleep", and will mark a new direction for the former Girls' Generation member. AOMG's ChaCha Malone and music production company Iconic Sounds are also behind the creation of the track.
According to Jung's talent agency Coridel Entertainment, "This song helps listeners feel the harmony of Giriboy's rap and Jessica's pop vocal focusing on emotion delivery."
Giriboy is a well-known rapper and producer in the South Korean hip-hop scene and has been a judge and contestant on the hip-hop variety show, Show Me The Money. He has a unique rap style that deviates from the usual 808 and boom-bap beat.
Jung's upcoming single is highly anticipated as many are curious as to how the two artists will sound together.
Jung's new single, "Call Me Before You Sleep" drops 26 September.