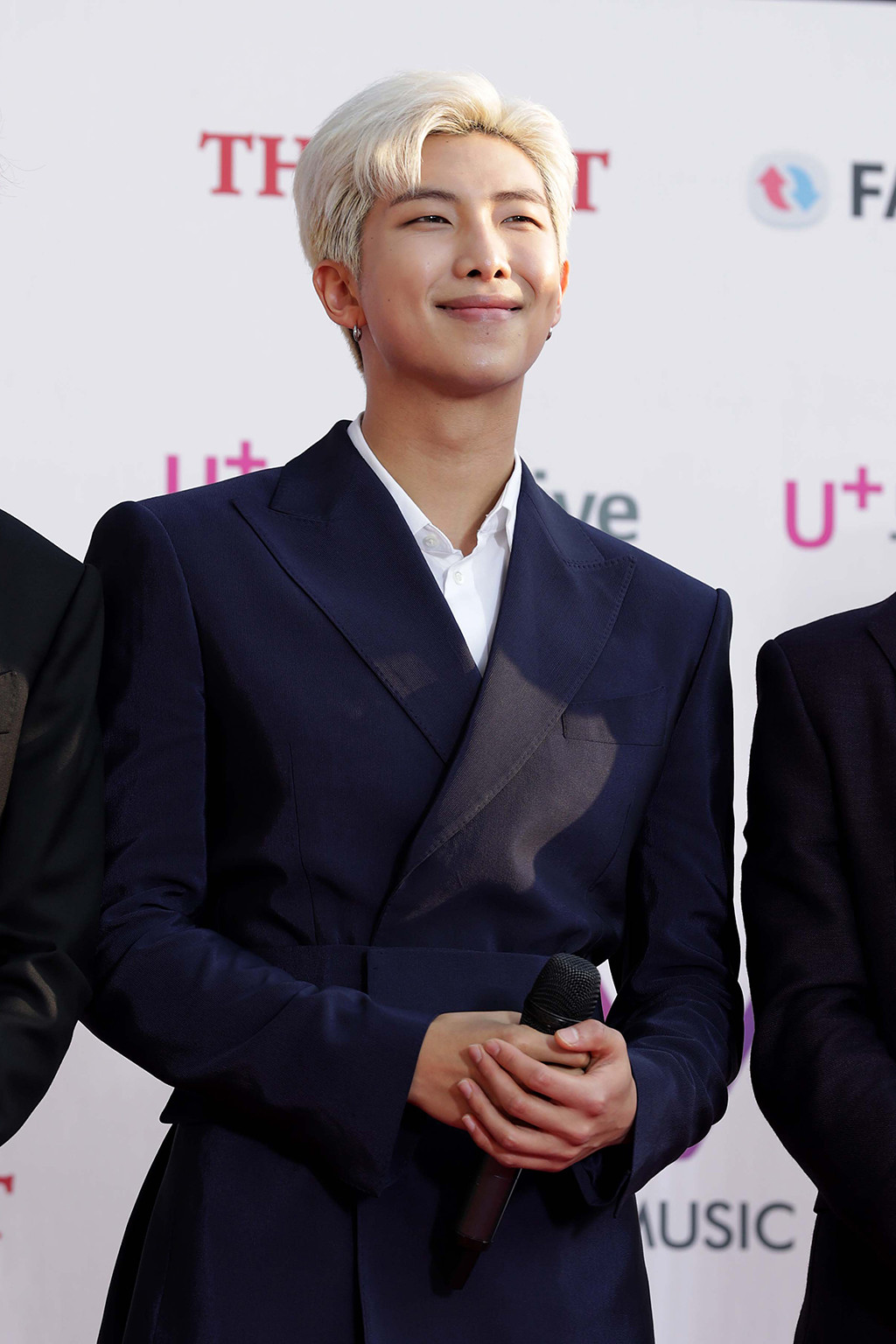 Han Myung-Gu/WireImage
He puts the RM in ARMY... it's BTS leader RM's birthday today!
The rap genius (look it up, his IQ score is 148) turns 25 and BTS, ARMY and his celebrity friends are all celebrating the occasion with him.
As early as last night, well wishes from fans have been pouring in via the hashtags #HAPPYRMDAY and #RMGalaxyDay, and they don't seem to be stopping any time soon. ARMYS around the world have also been celebrating the occasion in the lead up to the singer's birthday, organising charity tree planting in countries like the Philippines and Seoul from as early as a few weeks before. 
Other birthday wishes from famous friends include award-winning producer and artist Steve Aoki, who announced on Twitter, "Its Namjoon's day!"
His bandmates were also one of the first to wish him a happy birthday, with J-Hope and Suga posting messages on the BTS members' Twitter account for the occasion.
J-Hope uploaded what looked like a phone contact listing and a sweet message saying, "Happy Birthday to our Namjoon, who always has his own spot in my phone."
Suga followed up with a tweet to wish the leader of BTS a happy birthday as well. He wrote, "Happy Birthday to our leader!!" The BTS member also added cute hashtags that included his birthday wishes as well. 
Jin shared a hilarious photo of RM dozing off in what looks like a costume or head pillow.
Wishes from the maknae line of the boy band also trickled in later in the day. Jimin wished RM a belated birthday and apologised for not being with him to celebrate and V shared photos of himself taking a nap with his leader.
But Jungkook took the opportunity to troll RM, using an app to virtually age the birthday boy.
"Before the birthday ends," Jungkook wrote. "happy birthday to my first and last role model."
RM was touched by all the birthday wishes and released a set of new photos to mark the occasion. Writing a simple but sincere thank you message on Twitter, the talented artist posted four photos of himself in Copenhagen, where he was on holiday during BTS' extended break.
He later uploaded the same photos to the BTS online fan cafe, WeVerse, and included several more photos.
Happy birthday to you, RM!