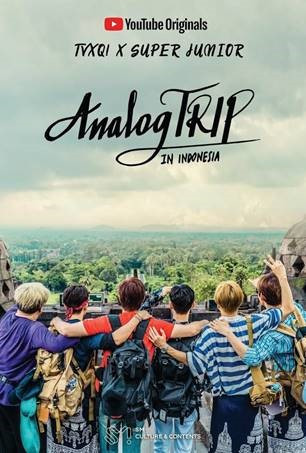 YouTube
If anyone could convince us to go backpacking, K-pop boy bands TVXQ and Super Junior definitely rank high on that list!
The OG Korean idols are taking on a brand new challenge in a soon-to-be-released travel documentary: To travel Indonesia with just a backpack in tow.
TVXQ's Yunho and Changmin join hands with Super Junior's Leeteuk, Shindong, Eunhyuk and Donghae in the original series that will be aired exclusively on YouTube.
Titled Analog Trip, the show will delve into the bonds between the members, the adventures they undertake while travelling through Indonesia, and will show the idols sharing their innermost thoughts and feelings about their journey as K-pop idols so far.
The show is described as a "special vacation for the idols who have worked tirelessly since their teens", according to Korean news site soompi, and the idols will head out through Indonesia armed only with a travel guide book and their backpacks. 
As for the release date? SM Entertainment has confirmed that the series will launch on 9 October on SMTOWN's official YouTube channel, with a new episode dropping every Wednesday at 10pm KST. YouTube Premium members will be able to watch all 12 episodes at once.
Super Junior certainly has wasted no time getting back in the game ever since the discharge of their last member from the military last month. They most recently teased their comeback and announced plans for a world tour, as well as reviving their popular variety show SJ Returns.
Meanwhile, TVXQ has also been making waves in the scene: Changmin was on local news headlines for donating 70 million Korean won to aid the devastating Amazon wildfires; Yunho also released a new MV earlier this year.