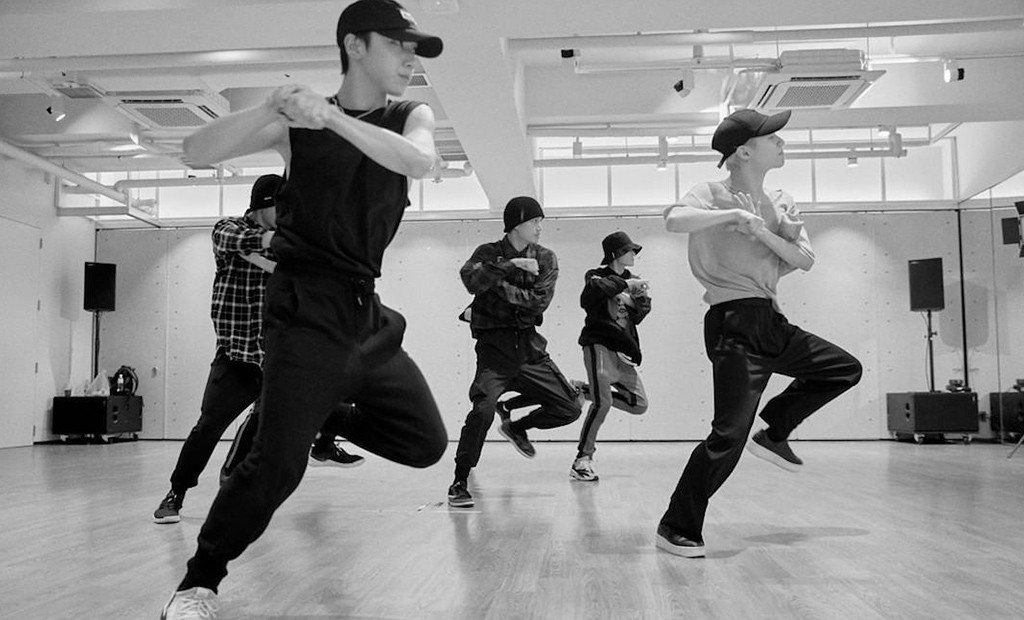 Courtesy of SM Entertainment
When SM Entertainment revealed a new K-pop boy group called SuperM, consisting of members from existing boy groups, the announcement was met with mixed reactions in the online community. Regardless of the initial reaction, the boys of SuperM are marching on, preparing their official debut which is scheduled on 4 October. 
SuperM, which consists of EXO's Baekhyun and Kai, NCT's Taeyong and Mark, WayV's Ten and Lucas and SHINee's Taemin, have been working hard in preparation for their debut as a group. Yesterday, on 1 September, Baekhyun surprised fans with an impromptu Instagram Live while the group were having dinner together after a long day of practice. 
The 27-year-old idol started off the livestream by greeting everyone and saying, "I've been practicing and only slept about 30 minutes today and I'm very tired but we came here to eat after practice today."
Despite his hectic schedule, the K-pop star stated, "I feel really happy because the weather is great which is why I decided to do this live for the first time in a long while." 
Baekhyun then revealed that he isn't eating alone as the rest of SuperM were there with him. "I'm not exactly introducing them to you," he said, "but since it's a great day, I'll reveal them!" 
It looked like the handsome men of SuperM were enjoying a delicious Korean barbecue meal as the other members said hello to the people who were tuning into Baekhyun's Instagram Live. "We're a rookie group that still hasn't even decided on a team greeting," Baekhyun joked. 
The members joked around while having dinner and had a harmonious dynamic, despite the rushed assembly of the "Avengers of K-pop". 
Watch the full Instagram Live below: 
That same day, the first individual teaser trailer was released and it was coincidentally Baekhyun who kicked things off. 
In true SM-fashion, the high budget teaser had Baekhyun, who was sporting pink hair, sitting in a room full of equipment as a robotic camera scans the idol with bright flashing lights. 
With more teasers to come, check out SuperM's promotional schedule here.