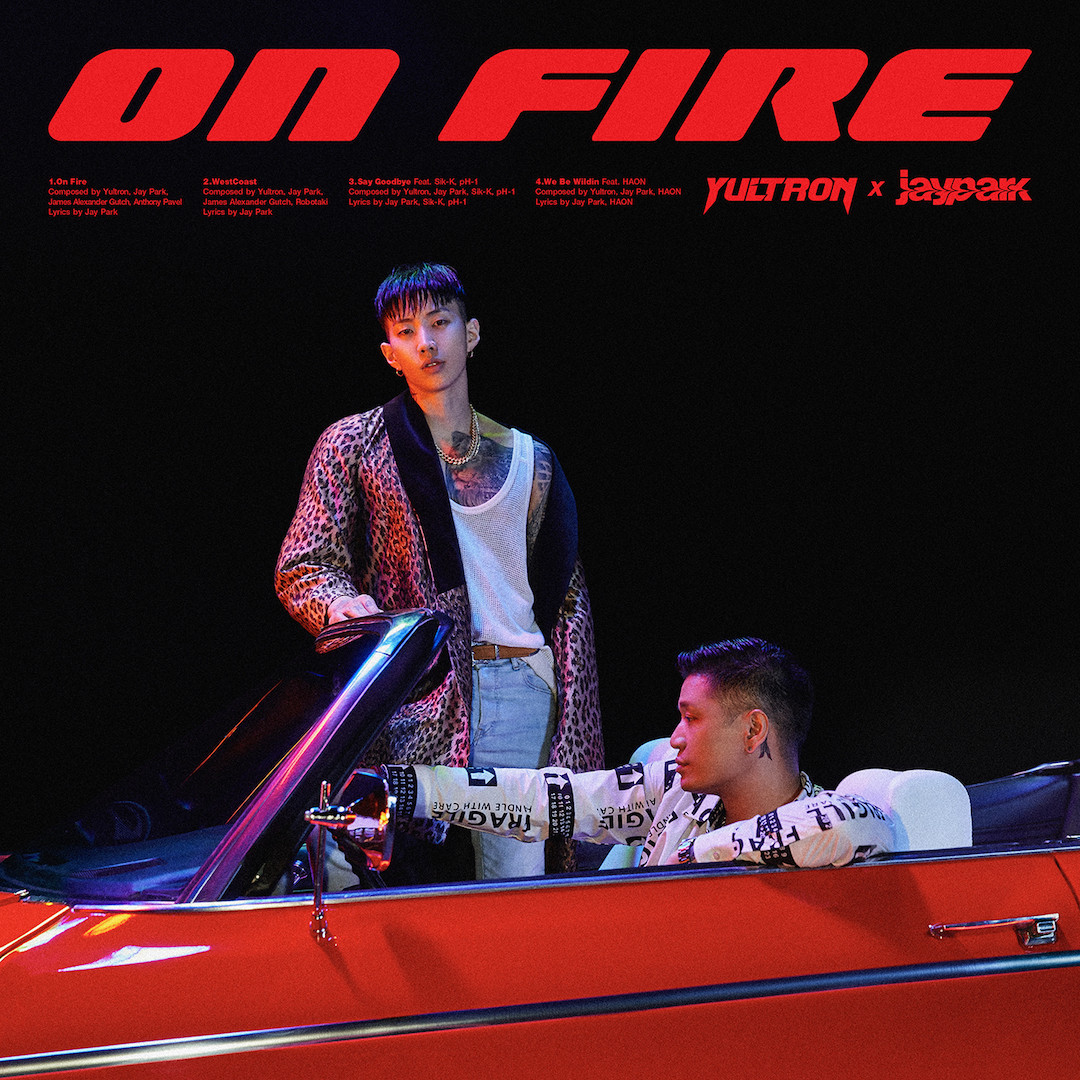 Courtesy of H1GHR Music
A trailblazer in South Korea's music industry, Jay Park has become synonymous with independent music and Asia's rich hip-hop scene. The 32-year-old multi-hyphenate has done it all, from being the leader of one of K-pop's top boy groups 2PM to being the CEO of not one, but two, music labels, AOMG and H1GHER Music. 
Park has paved his own path in a top-down, corporation-based music industry, and made a name for himself and his label. Now, he is going toe-to-toe with South Korea's leading talent agencies and has become a well-respected musician, entrepreneur and producer in South Korea's ever-evolving entertainment industry. This man is constantly on the move, working on multiple projects at once. 
Just in 2019 alone, Park created a talent reality programme titled Sign Here under the AOMG umbrella, in which he was a judge. He also announced a world tour aptly called SEXY 4EVA World Tour, performing in almost every continent from Asia to North America. On top of all this, Park has also released a studio album titled The Road Less Travelled in June of this year and an EP around the same period called Nothing Matters. 
His extensive list of projects and accolades is truly a testament to Park's outstanding work ethic and inextinguishable passion for music. This man is on fire, which coincidentally is the name of his collaborative EP with producer and DJ, Yultron. 
On Fire was released in August 2019 and consists of four tracks that are absolute bangers. Combining Yultron's hard-hitting EDM beats and Park's unique flow, On Fire is a blend of hip-hop and EDM that is bound to get any party started. 
E! had a chat with both Jay Park and Yultron about their latest EP, South Korea's constantly evolving music industry and more. 
How did you two meet and what were your first impressions of one another?
Jay Park: We met at a show in LA or in Korea, I forget which was first, but what I noticed about his physical appearance was the huge loops in his ears. Personality wise, he seemed very chill and down to earth.
Yultron: I met Jay at one of his shows a long time ago. We have a lot of mutual friends. I introduced myself and he was super cool and gave me his contact. We started going back and forth on text and email and immediately started working on records together. 
Yultron, you've done it all from classical music to rock and then, hip-hop and EDM, has your classical training given you an advantage of some sort when producing EDM?
Y: Sometimes, I like strumming out chord progressions on my guitar, or figuring out melodies on my piano before I take it to my DAW. It's fun having different ways to hear things and sparks all types of ideas. 
Are there any music genres you'd like to explore in future? 
Y: Music's in such a fun place right now with everyone collaborating. I'm open to work on anything if the vibe is right, all types of music inspire me. 
What about you, Jay? Are you thinking of exploring a brand new genre altogether? 
JP: I get bored easily so I'm always eager to try new things.
What is it about hip-hop and EDM that resonates with you? 
JP: Hip hop is a genre of self-expression. You can speak against things that oppress you, but also at the same time boast about your accomplishments. It's also a place where you can make something from nothing. Its realness and rawness is what I love about hip-hop, and stories of the underdog winning is something that gives me hope.
Y: They're both really wide genres that allow for all types of creativity. From trap raps to double time, dubstep to happy hardcore, you can find your voice in so many ways.  
If you guys could collaborate with any artist, dead or alive, who would it be and why? 
JP: Tupac and Michael Jackson because they are artists that influenced me the most.
Y: There's so many great artists making great music, I'm a big fan of Jessie Reyez right now... her song writing is so next level. I would love to do a session with her.
Tell us more about your upcoming EP together? What's the concept behind it and what was the creative process like?
Y: It all came really naturally. We work on music together every time we hang out, so we just decided to focus our energies into a moment in time and see what we could come up with. The project came together really quick; we were both creatively "on fire" throughout the whole process. 
Musically speaking, what is it about K-pop that in your opinion has led to this massive international acceptance and mainstream success?
JP: It's very polished and is high in quality, but at the same time easy to digest.
Y: I think it's the positive outlook that comes with the artists and their music. There's so much trouble and pain in the world, sometimes you wanna just get away, and K-pop provides that.
Whether it's performing at a music festival, raves or concerts, it must be mentally and physically exhausting to lead this jetsetting lifestyle. How do you guys recharge your mind and body? 
JP: Exercise, water, sleep, vitamins and supplements, garlic and ginger shots.
Y: I think it's really important to be mentally healthy. So I try to schedule out breaks so I can step away from it all every once in a while. Helps me see the forest from the trees. It's really easy to get sucked into the grind, and it just snowballs from there.
What's next for Jay and Yultron?
JP: SEXY 4EVA World Tour!
Y: I'm heading on tour with my homie, Troyboi for a few months and releasing some new songs and remixes along the way. Then in 2020, I've got a whole bunch of new projects and events lined up. I'm super stoked for the future!
Check out the official music video for the title track "On Fire" below:
Jay Park will be kicking off the Asia leg of his SEXY 4EVA World in Singapore on 6 September 2019. On Fire is available on all major online music stores and streaming services on 30 August 2019, at 9pm PT/12am ET.