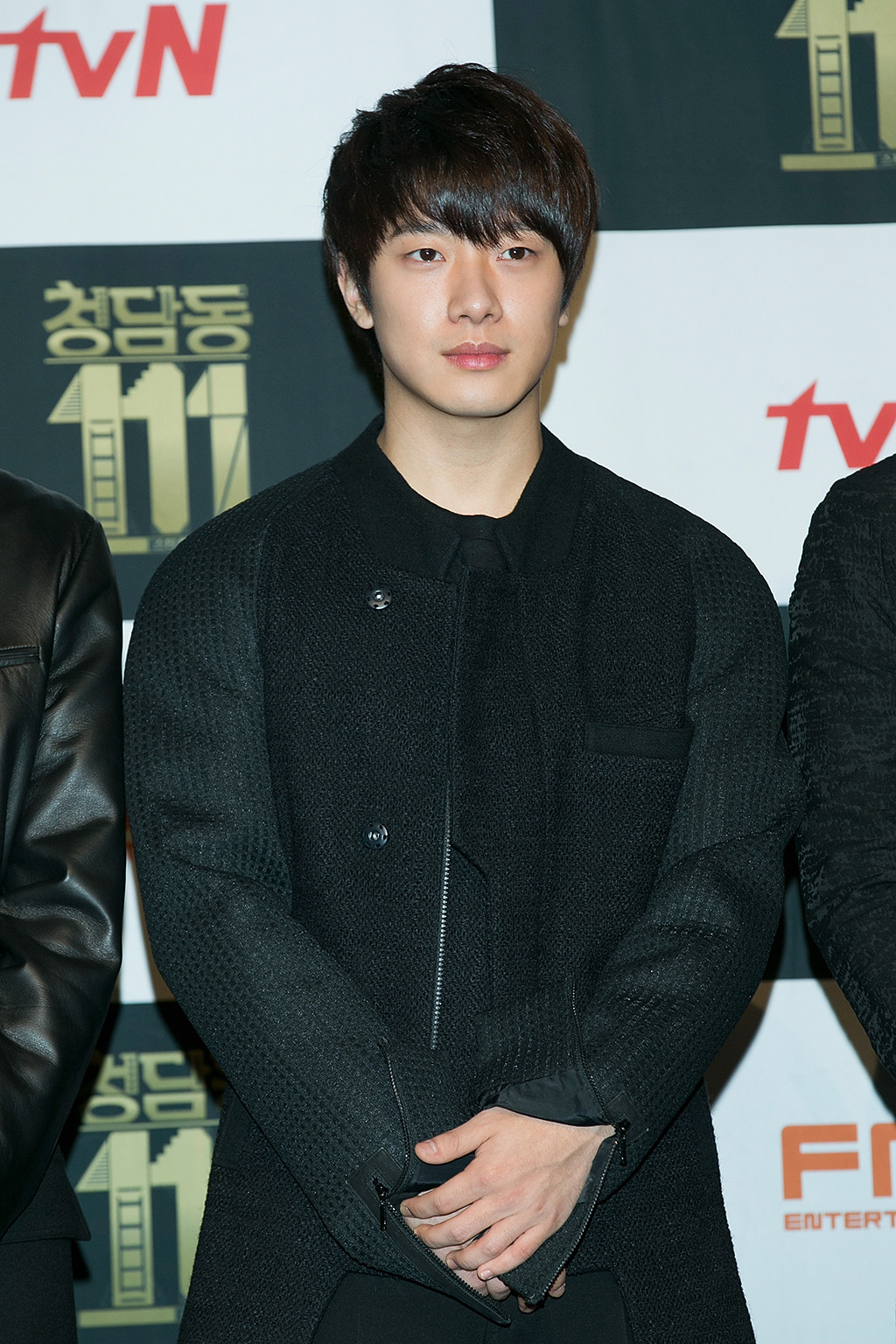 Han Myung-Gu/WireImage
F.T. Island's Minhwan and his wife Yulhee have confirmed that they are expecting, not one, but two new additions to their family.
The news was made public after the couple made a visit to the gynaecologist on KBS' reality television show Mr. House Husband, and the doctor confirmed the happy news for the couple.
"I wondered if this could really happen to me. My heart was beating so fast, and I couldn't hear a thing. How could such a great fortune come to me?" Minhwan told the producers of the show in a confessional.
Yulhee was equally emotional and happy when she heard the news.
"As soon as I heard the news, a tear fell down my cheek. [The twins] look so lovely even through the ultrasound. I can't believe it," she said, according to a translation by soompi.
She then took to Instagram to share a photo of the ultrasound along with a sweet message.
"Thank you to everyone who heard the news of [the twins] and congratulated us," she said. "The twins are growing well while holding each other tightly like this. Thank you once again for your congratulations."
Congratulatory messages from Minhwan's F.T. Island band mates soon flooded in.
Lee Hong-ki, who will be enlisting for mandatory military service next month, posted a photo of Minhwan with his firstborn son Jae-yul on Instagram. He said, "Congratulations! You'll have to work even harder! I really hope it's three sons."
F.T. Island bassist Lee Jae-jin also posted a photo of Minhawn's first child Jae-yul to congratulate the couple.
"I heard Jjang [Jae-yul's nickname] has two siblings. Minhwan's back is going to break, but he'll be three times happier," Lee wrote cheekily. "Congrats! When you know the genders, let me know. You know what I mean, don't you?"
He ended his message reminding Yulhee to take "good care" of herself.
Song Seung-hyun, the guitarist, vocalist and songwriter of the group, also congratulated the happy couple.
He said, "Two siblings have come to the lovely Jae-yul! Congratulations, Minari [Minhwan's nickname]! I really underestimated you…I mean, you're a real man! I believe you'll be an even greater dad. Congrats!"
At this stage, the doctor could not tell if the twins would be fraternal or identical twins, but she reminded them to "make sure to take extra care for yourself and the babies".
Yulhee shared that she has been "disoriented because of severe morning sickness" but has been carrying out prenatal care together with her husband and mother-in-law's support.
The couple went public with their relationship in 2017, and registered their marriage in 2018. Their son was born later that same year. 
Congratulations to Minhwan and Yulhee!