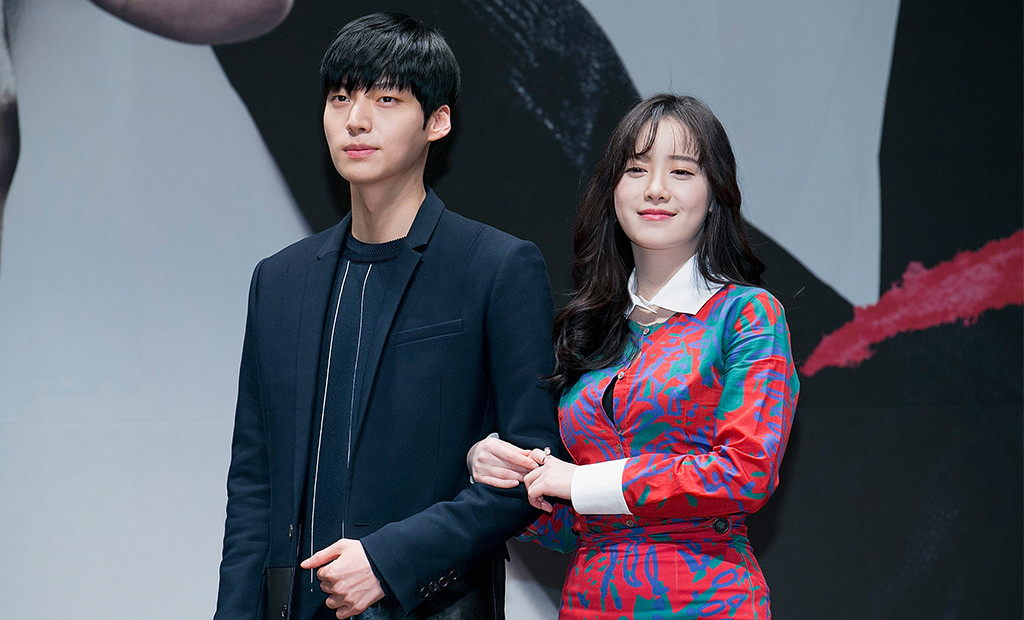 Han Myung-Gu/Getty Images
Boys Over Flowers actress Goo Hye-Sun has updated her Instagram several times since the divorce controversy between her and her husband, Ahn Jae-Hyun, but this time, the 34-year-old actress is using her public platform to share positive news regarding her art exhibition and novel. 
On 27 August, Goo uploaded a photo of her and her pet dog in an art exhibition that she organised in Seoul. The caption read, "The 'A World Without You, Loneliness for Me.' Goo Hye-Sun Invitational Exhibition at the Jinsan Gallery has successfully come to an end. I'll deliver the 20 million won proceeds so an organisation for pets can use it. Thank you."
Despite being in controversy, Goo successfully held her art exhibition and donated the proceeds, which amounted to approximately $16,490, to an animal charity. The actress has always been vocal about her love for animals, stating previously that she "was depressed" due to the passing of her beloved pet dog. 
But that's not all! Yesterday, Goo posted another celebratory post on her Instagram page — this time to celebrate her novel becoming a number one bestseller.
Her book Tears Are Shaped Like Hearts is currently ranked in the top 100 list of an online bookstore and number one in the e-books section.
Her book is a romantic story about a free-spirited woman named Soju and how a man named Sang Shik fell in love with her quirky charms. 
The love story had created a lot of buzz when it was first released as Goo revealed that she had included some of her own real-life dating experiences in the book.
Goo was scheduled to publish an essay on the topic of dogs and cats, on raising them and living with them. However, she decided to delay the release date of her essay due to her ongoing divorce proceedings with actor Ahn Jae-Hyun.
The couple recently engaged in a public back-and-forth regarding Ahn's alleged desire for a divorce, which Goo disagreed with. 
According to local news outlets such as Sports News, it is likely that parts in Goo's essay that mentions Ahn will be edited out before being published. 
Meanwhile, Ahn has kept a low profile, only addressing their potential divorce once via his Instagram.
Since the controversy, Ahn has been dropped from brand deals such as K-beauty company, MERBLISS and has been removed from Giordano ads where he was the model. Additionally, filming of tvN's popular variety programme, New Journey To The West has been postponed as Ahn is one of the main cast members of the show. However, a representative from tvN stated that the delay was not related to Ahn's current scandal. 
"Nothing has yet been decided in terms of filming for New Journey to the West 7 or its cast lineup," said the tvN spokesperson, "At the moment, we cannot confirm anything about the program."
Ahn and Goo were married in May 2016. The couple have no children.