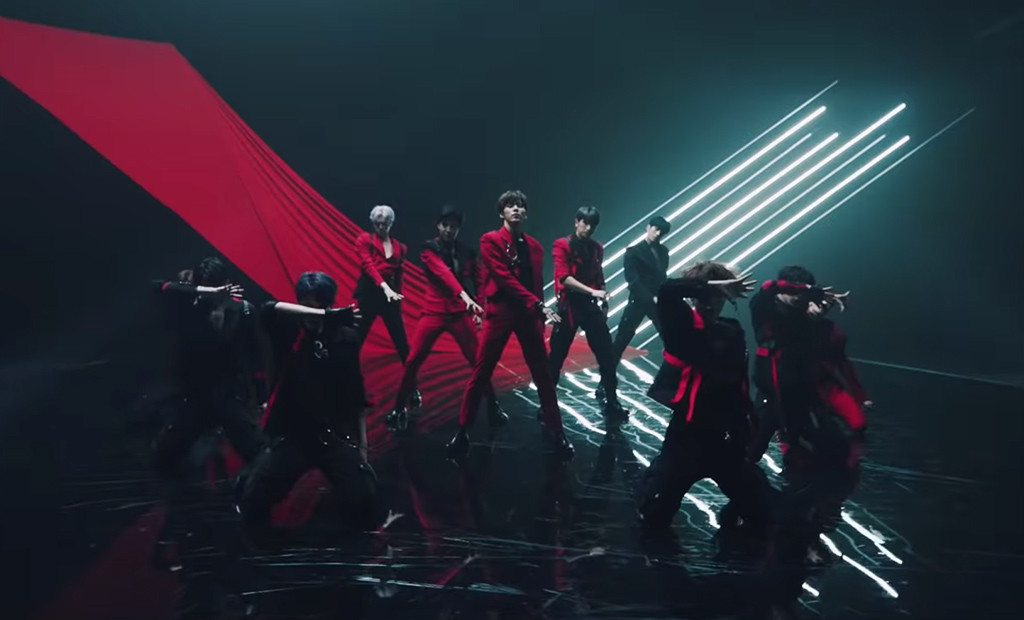 Courtesy of Stone Music Entertainment
The 11-member boyband, which consists of members Han Seungwoo, Cho Seungyoun, Kim Wooseok, Kim Yohan, Lee Hangyul, Cha Junho, Son Dongpyo, Kang Minhee, Lee Eunsang, Song Hyeongjun and Nam Dohyun, was chosen by fan votes during the hotly contested (and highly controversial) Produce X 101 program.
With just weeks to prepare for their debut, the group has now released their first mini album "Quantum Leap" and held a showcase at Gocheok Sky Dome where they thrilled thousands of fans with flashy song and dance performances. Here are some of the highlights from the event:
Fans who've followed the Produce series diligently know how no expense is spared when it comes to producing the debut song. Cases in point: I.O.I made everyone take notice with "Dream Girls". Wanna One dominated the scene with "Energetic". IZ*One left an impression with "La Vie En Rose." For X1, they announced their arrival with "Flash", a pulsating and powerful track that boasted an equally hard-hitting choreography.
2. "You Got It" And "Move" Gets The X1 Treatment
First introduced during Produce X 101 and performed by the competing trainees, "You Got It" and "Move" are original songs that quickly became fan favourites. It's only a matter of time before they'll be inducted into X1's discography. True enough, these two songs were not only re-recorded by the members of X1 for their debut album, the group also showcased their newfangled take with performances that earned them even more adulation.
3. X1 Does Extra Cutesy...
... Or at least some of the older members attempted to. The group also prepared a special rendition of "Pretty Girl", another song that incorporated plenty of cute moves and required plenty of aegyo charm—something the younger members had no problems with.
4. X1 Showed Off Their Charming And Playful Sides
The showcase included a short talking segment that saw the X1 members act out responses to various imaginary scenarios, such as asking a special one out for a meal or dropping a confession to their crushes. Naturally, the thousands of fans that packed themselves into the showcase venue lapped up every single second of the segment.
5. Team Dynamics Are On Full Display
They may only be a month-old group comprising people from diverse backgrounds, but that hasn't stopped X1 from displaying solid teamwork. Maybe it's the shared experience of having survived a cut-throat reality TV show, or that they're all working towards the same goal, but the members have already developed a working chemistry that'll serve them well during the five years they've been contractually bound to perform together.