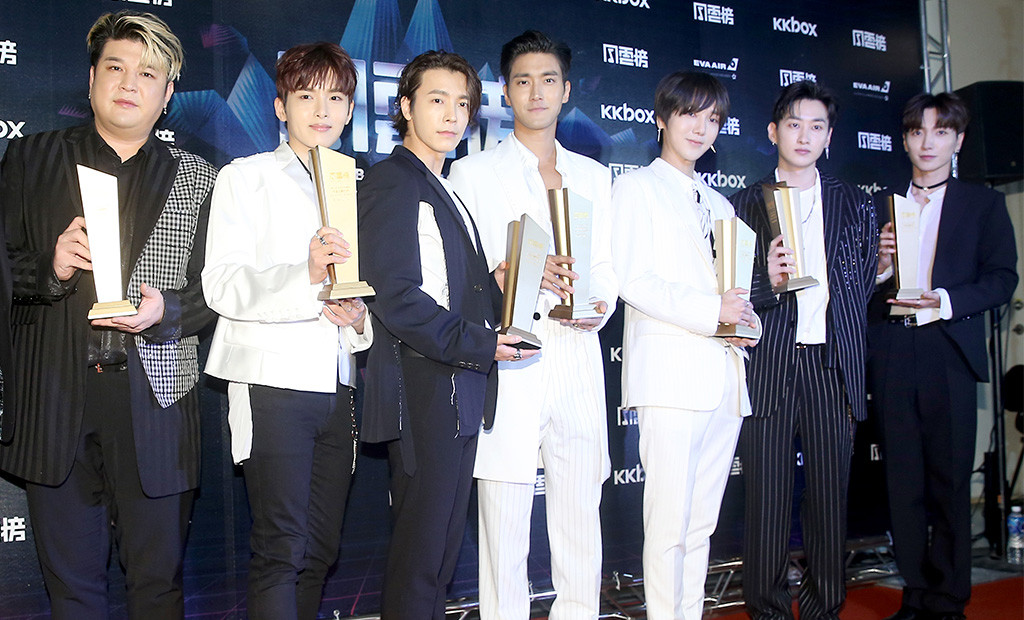 Unioncom/VCG via Getty Images
Super Junior is taking back the spotlight One More Time! 
The OG K-pop boy band has just announced that their world tour, Super Show 8, will take place this October at the KSPO Dome, Seoul. This marks the first time that the boy band is retuning to the stage in full force since its members enlisted in the military. 
The nine active members of the group — Leeteuk, Heechul, Yesung, Shindong, Eunhyuk, Donghae, Siwon, Ryeowook and Kyuhyun — will be performing in the show.
Earlier this year at HallyuPopFest 2019 in Singapore, Leeteuk teased ELFs (Super Junior's fandom) with news of the group's reunion.
"As you know, Kyuhyun has recently returned from the army," he said. "So you might be seeing all of us together for a comeback this year."
However, several members of the original group will not be participating in the world tour. Han Geng and Kibum left SM Entertainment and Super Junior in 2011 and 2015 respectively, while Kangin, the latest member to leave the group, announced his withdrawal from the group in July 2019. As of writing, Sungmin is pursuing his individual activities and will not participate in the world tour.
Super Junior's last studio album, Play was released in November 2017, celebrating their 12th anniversary. Their single, 'Black Suit', of the aforementioned album was a major hit, and Play ranked no. 1 on the iTunes Albums and the iTunes Pop Albums charts in 23 and 26 countries respectively.