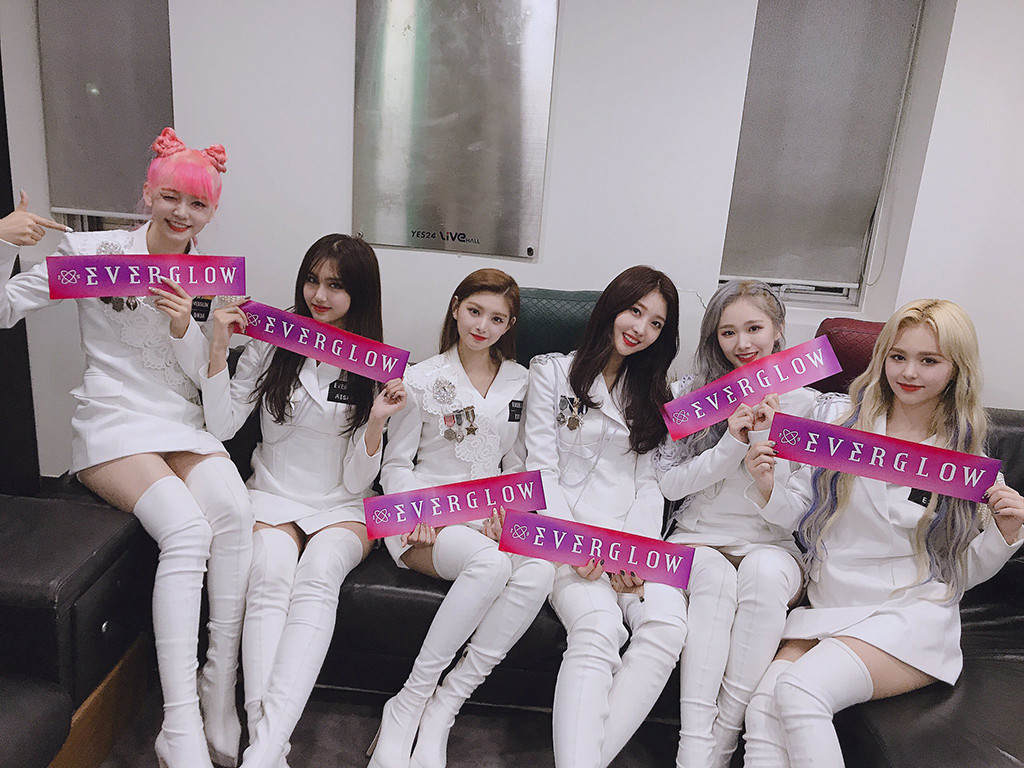 Twitter/Everglow
It's been a busy week in the world of K-pop, because three of the hottest groups in the industry — TXT, Everglow, and X1 — have officially revealed their fandom names!
Fandoms provide the backbone of every successful K-pop's group's support system, and their names are often intertwined and inspired by the group's own. For example, MONSTA X has their MONBEBEs, BTS has ARMY, BLACKPINK has their BLINKs, and EXO has their EXO-Ls.
If you're a hardcore K-pop fan, then these are the three fandoms you need to keep an eye out for in the future.
Courtesy of Big Hit Entertainment
TXT
Big Hit Entertainment's rookie group swept the charts when they debuted with "Crown", which quickly broke the record for the most viewed K-pop debut music video within 24 hours for a boy group. Safe to say, industry experts and the world at large are keeping a close eye on Yeonjun, Soobin, Beomgyu, Taehyun, and Huening Kai.
Now fans of the boy band have a new name to rally to: MOA, which stands for "Moments Of Alwaysness", as explained by the boy band on their Twitter account.
According to Korean news site soompi, the fandom name has two possible meanings. The GIF that accompanied the announcement explains it:
The first sentence reads, "Always and forever, all of the moments that TOMORROW X TOGETHER and fans spend together", while the second sentence reads "TOMORROW X TOGETHER and fans 'moa' (gather) pieces of each other's dreams to complete one dream."
X1
Not long after, Produce X 101's own X1 also revealed their fandom name to much anticipation. Christening their fans name ONE IT, the boy band wrote on Twitter, "Make a lot of happy and good memories with X1! We love you a lot!"
A closer reading of the photo posted revealed that ONE IT has a sweet double meaning too.
The first line reads "X1 WANT IT= rhymes with one it", when translated and represents the first meaning of the fandom's name, while the second means that fans are "one of it" because the fans are important to the group.
Awwww.
EVERGLOW
Rising K-pop queens Everglow gave fans a double surprise when they made their first comeback on 19 August with "Adios", and dropped them another when they announced their official fandom name.
Giving them the name Forever, the name is inspired from the girl group's name and can be interpreted two ways: The first is "For Everglow", which means the fandom exists for Everglow; and the second means becoming one with the girl group and being together forever.
So there you have it — your introduction to the three new fandoms who have officially been born in the last week!