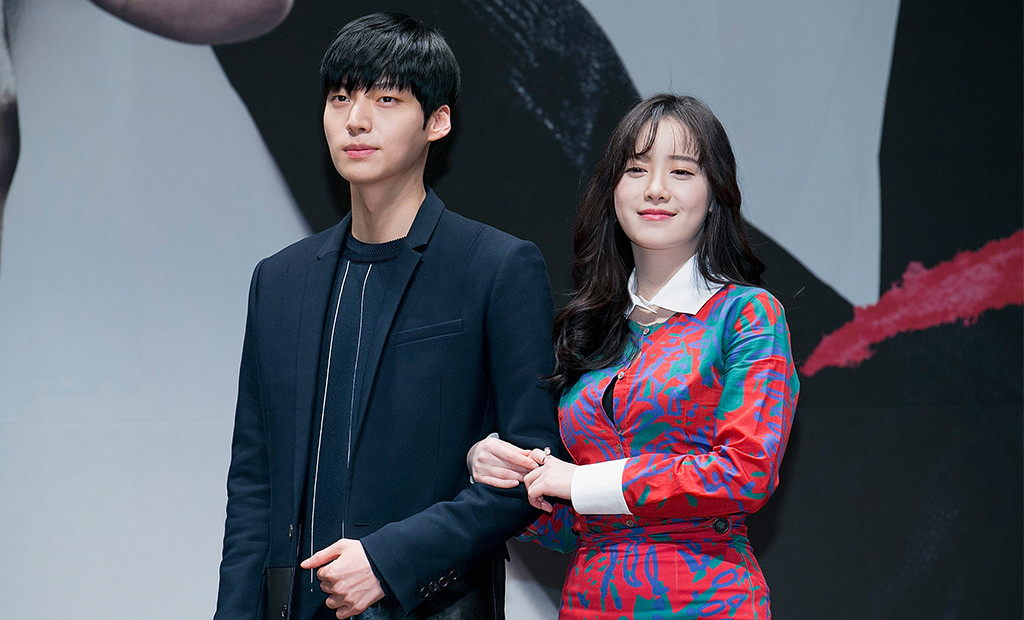 Han Myung-Gu/Getty Images
South Korean actor, Ahn Jae-Hyun broke his silence yesterday night  on Instagram, and addressed his impending divorce with actress, Goo Hye-Sun.
Goo first revealed that the celebrity couple of three years was thinking of divorce on 18 August via her Instagram and yesterday, Ahn decided to speak up on the matter with a public statement. 
In Ahn's statement, the actor rebutted some accusations made by Goo, while clarifying the context to the text messages that the actress had screenshot and posted on her social media platform. After releasing his side of the story, Goo took to Instagram again to respond to the points raised by her husband. 
She posted the following photo along with a lengthy caption, clapping back at Ahn's claims in his own statement. 
Goo started her response by saying that she felt the need to explain the divorce settlement she had asked for. According to Ahn, he had agreed to the divorce settle amount, personally calculated by Goo, which included "things like a daily charge for her share of the housework and the donation that she made to charity at the time of our marriage." 
Goo confirmed that the donation was part of the settlement as she had paid the full amount when the couple decided to give money to charity rather than holding an ostentatious wedding ceremony, so Goo asked for "half the amount back."
However, the actress wanted to make clear that the cost of furnishing of Ahn's current home and her asking for financial reimbursement for doing all of the housework was not included in the divorce settlement amount.
Goo wrote, "[I] was the one who did 100% of the housework, I demanded and received 30,000 won [approximately $25] a day in labor wages for the past three years."
The Boys Over Flowers actress also addressed the topic of mental health, mentioned in Ahn's statement, writing, "Because one of my dogs passed away, I became depressed first, and it was me who introduced my husband to the psychiatrist that I had seen in the past." She then went on to say that Ahn began to recover after these therapy sessions.
At the same time, he reportedly started drinking alcohol more too, leading to "him talking to women over the phone while drunk", of which Goo was a witness. 
She then recalled moments within their marriage where Goo had been emotionally hurt and also instances where she had stepped up to provide for Ahn's family.
These were the moments she recounted, "On my husband's birthday, he said he wanted to eat beef-and-radish soup, so I prepared it from early in the morning, but he only had one or two spoonfuls and didn't finish the rest. Seeing him then go out for a birthday party with other people, I knew that his heart was truly no longer in [this marriage]. Still, I was grateful to [Ahn Jae-Hyun's] mother for giving birth to him, so when I heard that she didn't have an air conditioner, I got her one, and I also got her a washing machine and a refrigerator."
Goo then rebutted the portion in Ahn's statement regarding him moving to another apartment and the actress allegedly breaking into his home by tricking the security guard.
"[He] did not move into his separate apartment for the sake of our separation; instead, I gave him permission to do so because he said he wished to focus on his acting. So I had the right to enter that apartment," she stated. 
According to the actress, when she asked Ahn what she was "doing wrong", he also allegedly responded by saying that Goo was "not sexy."
"My husband kept saying that he wanted to divorce me no matter what because I have unsexy nipples," she wrote in her statement before painting a picture of a marriage rut with passionless couple interactions. 
She ended her statement with, "I was a ghost in our own home. The woman you once loved so much has become a zombie. Even now."
Her full statement can be found here.