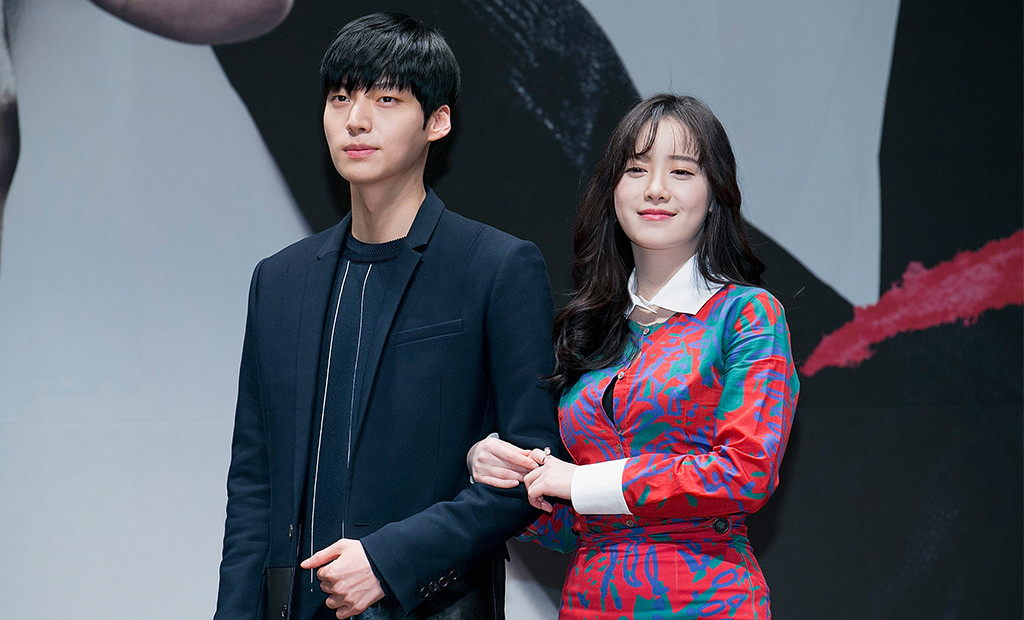 Han Myung-Gu/Getty Images
32-year-old actor Ahn Jae-Hyun has released a statement addressing the divorce between him and his wife of three years, 34-year-old actress, Goo Hye-Sun.
Ahn took to Instagram to make his public statement after staying silent on the issue that blew up three days ago when Goo publicised that he wanted a divorce. Since then, Goo had posted private text messages between the couple, as well as sending a press release with an official statement via her legal representative. 
In Ahn's statement, he gave his reasons for staying silent through all the accusations.
"Because both of us are public figures, I sincerely hoped that all of this would be settled quietly," Ahn said, "So even when faced with the abrupt, unexpected announcement and release of information, I remained silent and tried to endure it quietly."
However, after Goo accused Ahn for allegedly having frequent intimate conversations with other women, and he felt that he needed to set the record straight and add context to these accusations. 
In his statement, Ahn explained that although there were happy times and they had loved each other, the past three years of married life took a toll on the actor's mental health.
"After getting married, for the past one year and four months, I have been receiving psychiatric treatment and am currently taking antidepressants," Ahn revealed. "During my married life, I did my utmost as a husband, and I have never done anything that I was ashamed of." 
He went on to say that due to irreconcilable differences, the couple decided to separate and he moved out of their home so that "she could live comfortably with her five pets". Afterwards, on July 30, at the end of continuous conversations on the matter, the celebrity couple agreed to divorce.
According to Ahn's statement, he paid Goo the full divorce settlement that was calculated by the actress personally.
"In Goo Hye-Sun's statement [the breakdown of the amount of money she was requesting], she even included things like a daily charge for her share of the housework and the donation that she made to charity at the time of our marriage. I fully agreed to her demands," Ahn said.
However, a few days later, Goo allegedly claimed that the amount they agreed upon was insufficient and "she requested ownership of the apartment in which [the couple] lived together."
Regarding Goo's accusations of Ahn allegedly talking to the CEO of HB Entertainment (the couple's talent agency) behind her back, Ahn addressed it in his statement, clarifying that when he notified HB Entertainment of their impending divorce and the CEO actually attempted to to talk the couple out of it at the very least, to reconsider the timing.
"However, my feelings about the divorce did not change," Ahn wrote. 
Ahn then claimed that Goo had allegedly broke into his apartment on the night of 9 August by lying to the security guard and obtaining a spare key.
According to Ahn, Goo entered his apartment and went through his mobile phone while he was asleep, making recordings of private conversations in them.
"I was extremely shocked and frightened by her behaviour," Ahn recounted. "She told me, 'It's not trespassing; I entered because I'm your wife.'"
That was allegedly the night that Goo came across Ahn's private messages to the CEO of HB Entertainment.
He said that in the text exchanges, he "did not say anything bad about her", rather, the CEO was clarifying an aspect in the couple's recounts that did not add up, namely the part where Goo had asked for their apartment.
Goo claimed that she had not asked for ownership and the CEO was clarifying that point. 
"A few days later, [Goo Hye-Sun] contacted me to say that she wanted a divorce immediately," Ahn stated. "She had hired a lawyer, and she sent me a divorce agreement and a press statement, and she told me to get a lawyer as well since she was planning on filing with the court on [August] 28."
In his statement, Ahn also explained that the reason their agency was involved was because he felt a responsibility to inform them of what will be happening in the future and that the actor was in a financially difficult position due to Goo's additional requests.
He reportedly had to get a loan and sell his home, hence he "had no choice but to inform [their] agency of everything."
He then went on to apologise to his agency, the crew of his drama and the My Ugly Duckling staff.
Ahn said that he "felt sorry for his wife, who must be suffering emotionally" and ended his statement saying, "Since these things happened because I was unable to smoothly take care of my personal matters [in private], I sincerely apologise. I'm sorry."
His full statement can be found here.