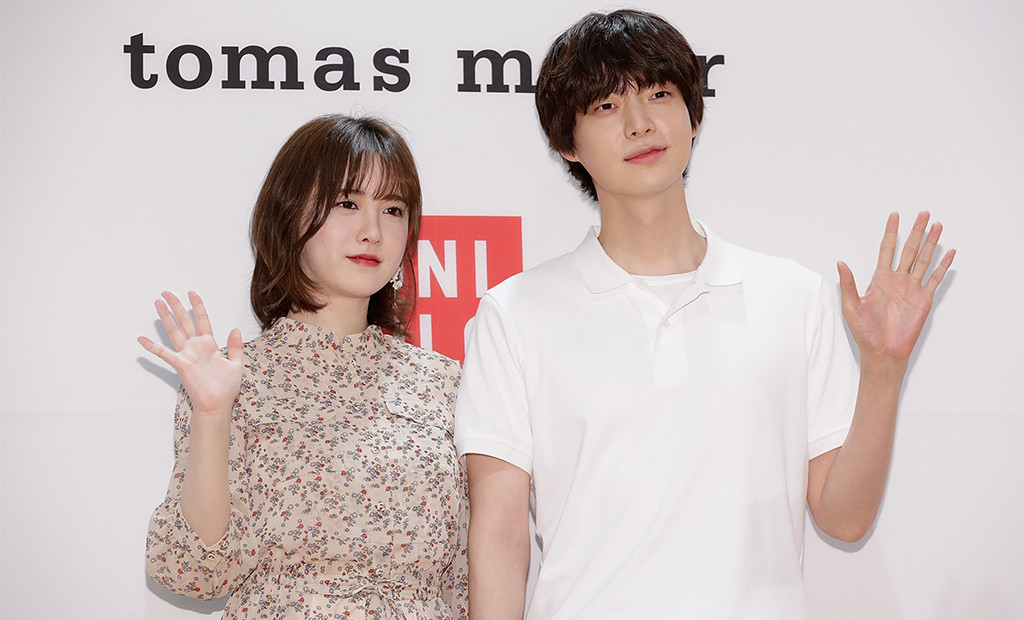 Han Myung-Gu/WireImage
On 20 August, 34-year-old South Korea actress Goo Hye-Sun released a public statement addressing her divorce with 32-year-old actor, Ahn Jae-Hyun. Two days ago, Goo posted screenshots of text messages of conversations with her husband via her Instagram, revealing that the celebrity couple are filing for divorce. The posts have since been deleted and Goo proceeded to address the topic via her legal representative with an official statement. 
In a press release sent by Goo's lawyer, Jung Kyung-Suk, the statement started with, "we would like to convey Goo Hye-Sun's regret at causing concern and worry to the fans who have watched over her entertainment career and her marriage."
It then went on to clarify that while Goo and Ahn have "discussed" their divorce, they never fully "agreed" to divorce, claiming that their divorce papers have been going back and forth from both parties without being officially signed. Goo maintains her stance that "she has no desire to divorce, and we would like to clarify that there are no exterior causes for the marriage breakdown."
Hence, the two stars have never mutually agreed on getting a divorce. 
The press release stated that the reason Goo has not agreed to a divorce is due her mother who is currently in poor health condition. "After Goo Hye-Sun's mother received a psychological shock and her state of health worsened, and out of a desire to protect her family life, Goo Hye-Sun stated clearly on Instagram that she has no desire for divorce," stated her lawyer. 
Goo also accused Ahn of having a "lack of interest in their marriage" and breaking her trust with "his frequent and intimate calls with other women while in a state of inebriation."
She went on to state that she no longer wants to work with her current talent agency, HB Entertainment, who also manages Ahn's activities. She claims that the company "one-sidedly managed their artist's private life" and that she "hopes to terminate her exclusive contract with them as soon as possible." If HB Entertainment is not willing to cooperate and terminate her contract, Goo said that she "will be no choice but to take legal action."
In the screenshots of text messages Goo posted previously, she mentioned that Ahn and the CEO of HB Entertainment had allegedly talked behind her back, leading to rumours around the couple and the talent agency. On 19 August, HB Entertainment had denied rumours that Goo's contract with the agency has been terminated and stated, "We will take strong legal action against illegal activities like defamation, which include spreading false rumours online and on social media about the artists or the agency CEO."
Goo's press release ended with, "We hope that there will be no more speculative articles without any evidence published about Goo Hye-Sun and Ahn JaeHyun's divorce. Goo Hye-Sun once again conveys her regret at causing the public concern through her private affairs, and we will work to resolve the issue as soon as possible."
As of writing this article, Ahn Jae-Hyun has yet to publicly address the situation with a statement. 
The story is still developing.