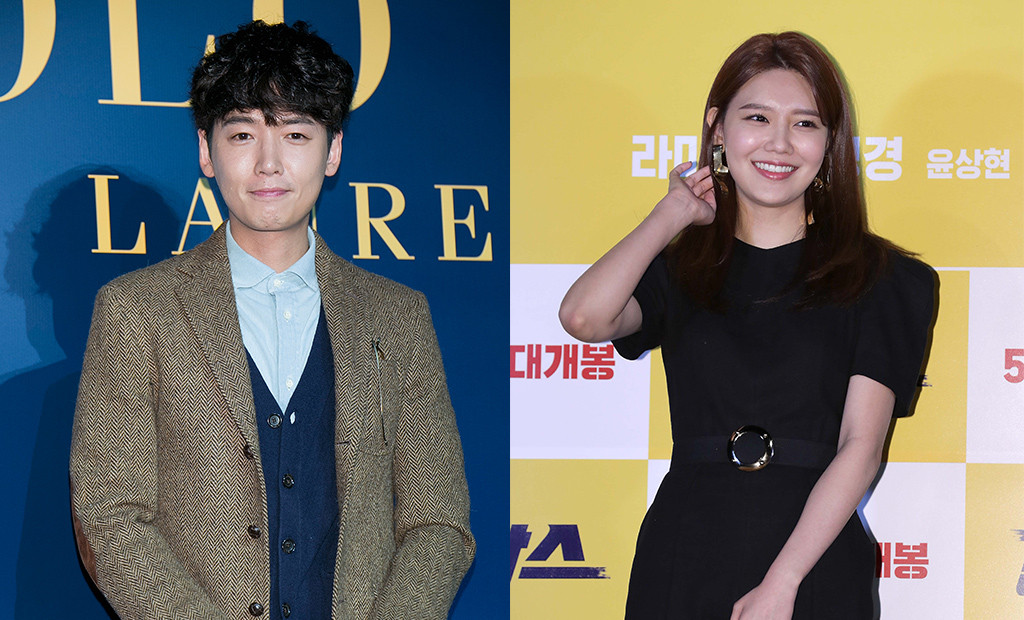 Han Myung-Gu/WireImage
On 15 August, Girls' Generation member, Sooyoung was spotted with her long-time beau, actor Jung Kyung-Ho on a little movie date. The two stars were spotted watching the movie, EXIT, which stars Girls' Generation's Yoona. 
The 35-year-old actor and 29-year-old idol turned actress have been dating for 7 years and are still going strong. While Sooyoung came in support of Yoona, Jung watched the flick in support of his industry friend, Jo Jung-Suk, who starred opposite the K-pop idol. There has been rumours that Jung might be starring in a new tvN drama, tentatively titled Doctor Playbook, alongside Jo Jung-Suk. Hence, his support Jo's latest movie, continues to fuel these rumours. 
That aside, it was refreshing to see a celebrity couple go for a simple movie date just like everyone else. Fans who spotted the couple claimed, "They felt more human because they came to watch a movie during the holiday like any other couple." 
Sooyoung and Jung first met through a mutual friend, 7 years ago. Jung had always been a big fan of Girls' Generation, stating in an episode of Korean talk show, Life Bar that, "[My friend and I] really liked Girls' Generation. Before I started dating, we went to their concerts, because we liked them so much."
Even though they have had a rather public relationship, they shared a lot of private moments together. Jung is also a bit of romantic, even going so far as buying a thousand roses to celebrate their 1000th day anniversary. Even after 7 years together, it seems like the two are still very much in love. 
Watch Jung's interview at Life Bar below to find out how the love between this long-standing celebrity couple blossomed: