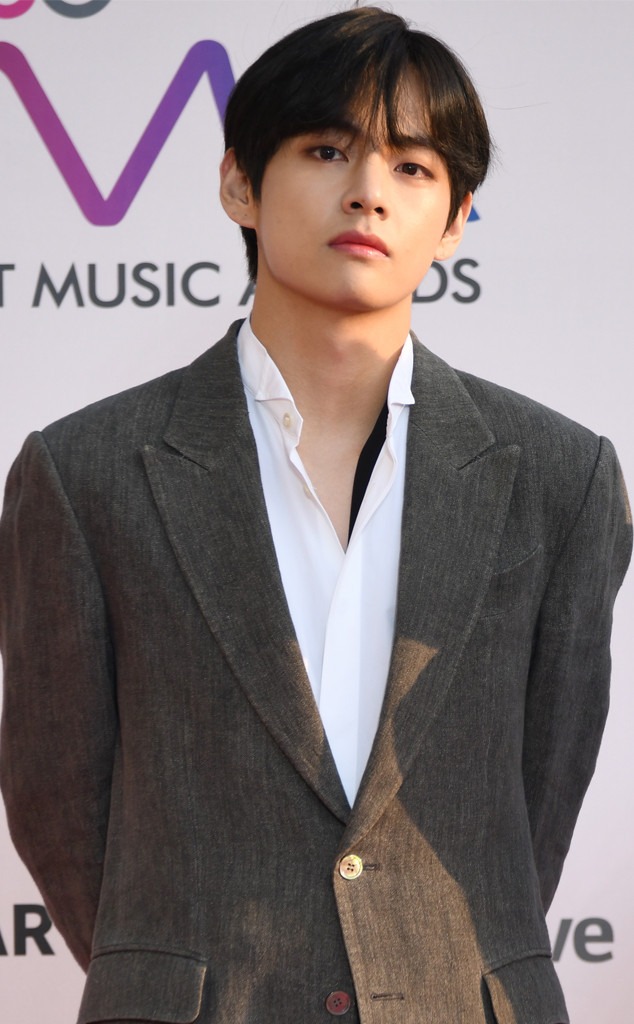 The Chosunilbo JNS/Imazins via Getty Images
V (Kim Tae-hyung) of BTS gave fans a delightful surprise on 9 Aug with a solo single "Winter Bear".
The song marks his first self-composition in the English language and was produced by Hiss noise and ADORA, as well as fellow BTS member RM, who is listed on the production. It is a soft, pop rock number that evokes feelings of cosiness and is almost like a lullaby, which is reflected in the lyrics. "Looks like a winter bear/You sleep so happily/I wish you a/Good night," V sings soulfully.
The accompanying music video is equally nostalgic and fuzzy, piecing together shots from V strolling around various cities and the countryside, shooting photos and taking a moment to enjoy himself.
After announcing his new music on Twitter, V also took the time to share some photos that he shot from the production of the music video, and to thank BTS leader RM for his help. 
"I'm the one who wrote English lyrics for the first time," V wrote. "I wrote the lyrics while watching a movie during a tour. Thank you, RM for your help."
Watch the music video below.