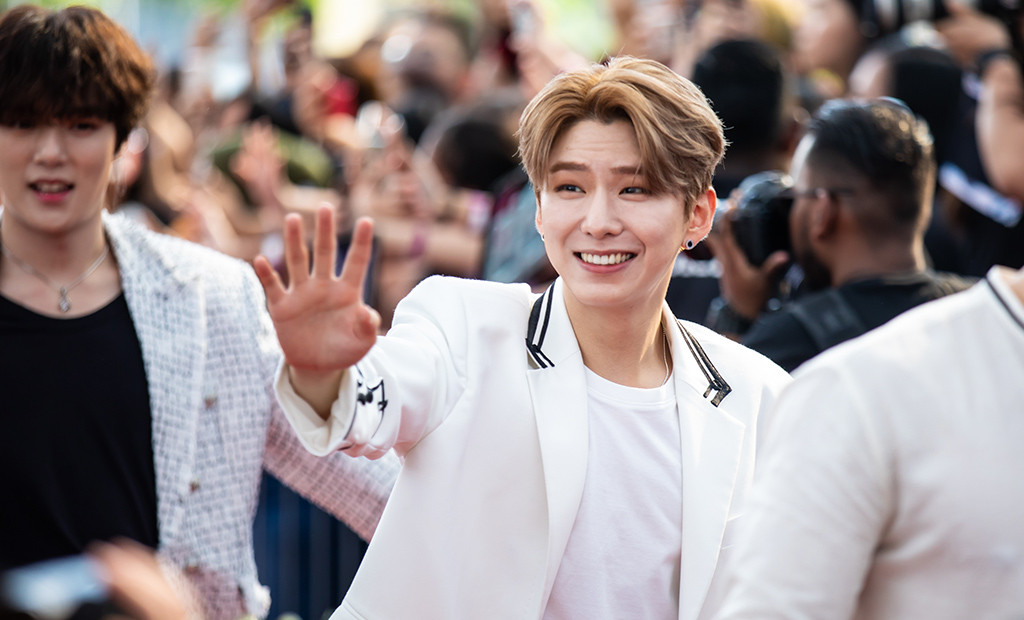 Alvin Ho
25-year-old vocalist of K-pop boy group MONSTA X, Kihyun revealed that he had sustained a fractured rib while the group is touring the United States. Despite his injury, the singer continued to perform at MONSTA X's We Are Here Tour, shocking fans who came for their concert in Los Angeles. 
Kihyun stated that, "Since my debut, I haven't missed a single show, and I was just going to continue with tonight's show as well but because if I'm not careful I might not be able to see my Monbebe for longer, I have to perform sitting down tonight."
Hence during MONSTA X's concert in LA, Kihyun performed while sitting down, belting high notes and pushing through the pain of his injury. He even tried to perform some of the choreography which led fans to worry about the singer's well-being and whether it might worsen his condition. 
Kihyun addressed his injury and his reasoning behind pushing through rather than sitting out during the K-pop group's LA concert. He said, "I feel like you all were really shocked, so I am really sorry. I am sorry to the fans who waited for one year for this concert, sorry to the members.
And to keep the promise with the fans and members, I have taken a very strong painkiller before the concert although I don't know whether this will get better or worse. I know you guys will nag at me … but I know I will regret till I die if I just eat medicine and not perform and stay at the hotel because this has been my dream stage since 2015.
Thank you for giving me memories that I will never forget today … I don't know how to express this with words, but I really love you. Thank you."
Fans were incredibly moved by Kihyun's determination and passion for his craft. They took to Twitter to give him words of encouragement as the hashtag, #GetWellSoonKihyun trended worldwide. 
However, due to his injury, Kihyun was unable to attend the 2019 Teen Choice Awards with his MONSTA X members. 
Here's wishing Kihyun a speedy recovery!