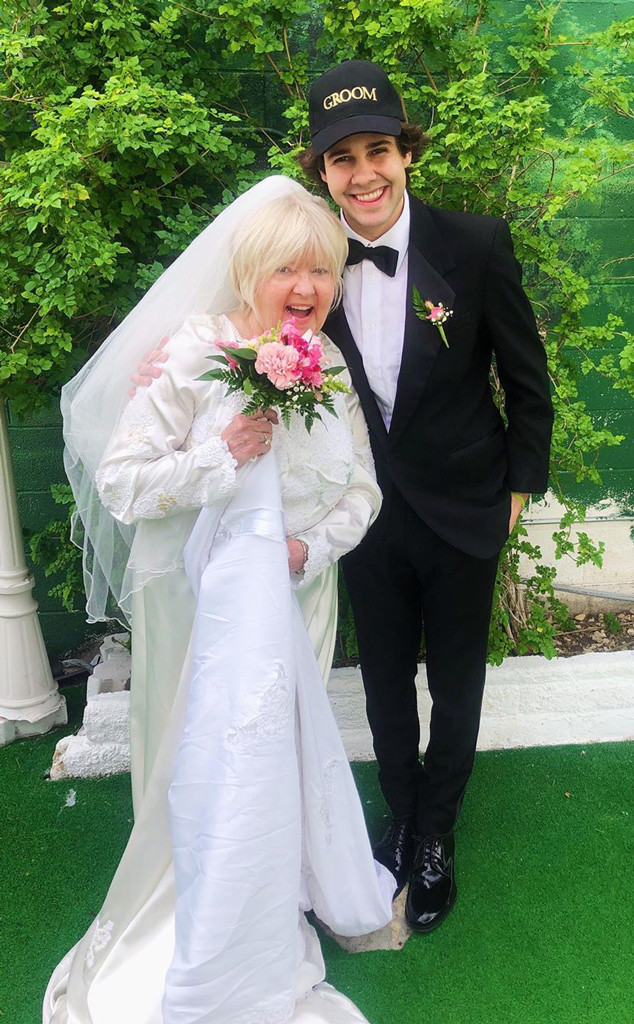 Instagram
As David Dobrik put it, "I'm good."
It's been nearly two months since the YouTube star swiftly filed for divorce from pal Jason Nash's mom, Lorraine Nash. Just weeks earlier, David flew to Boston to propose and the two subsequently jetted off to Las Vegas to tie the knot, simultaneously achieving his goal of becoming Jason's stepdad. "That would be hysterical," Lorraine said of David's wish.
"Last night I became my best friends stepfather by marrying his mother," David announced on Instagram in May with a YouTube video chronicling the series of events. "So grateful for this opportunity. I'll treat you as my own. Love you Jason, now go take out the trash it's stinking up our living room."