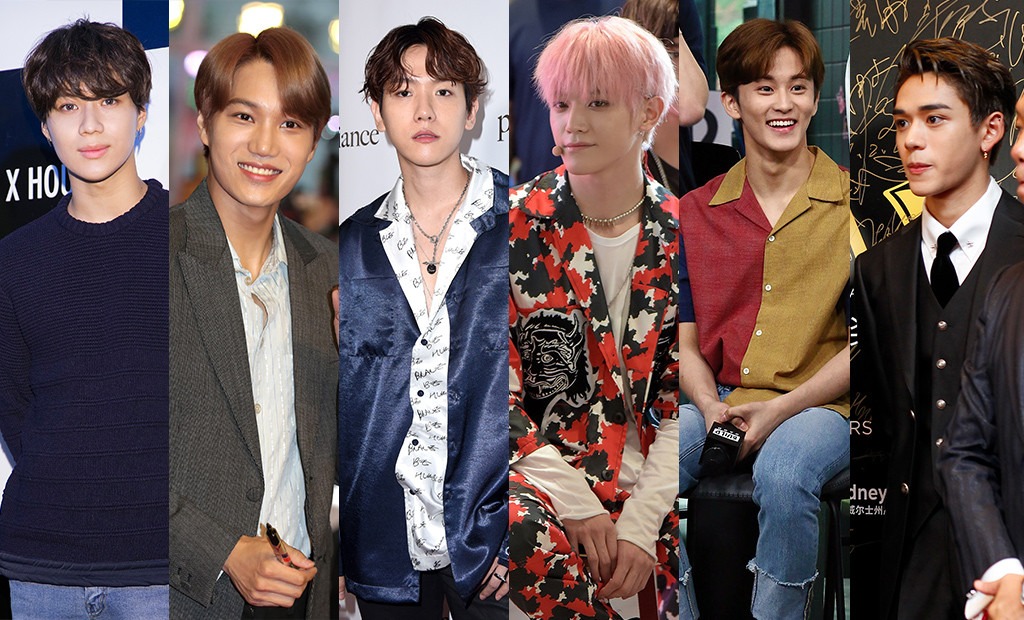 Getty Images
Update: It's official! SM Entertainment has confirmed the formation of a brand new K-pop boy group consisting of existing members under the talent agency's umbrella. The group will be called SuperM and will have seven members—SHINee's Taemin, EXO's Baekhyun and Kai and NCT's Taeyong, Mark, Lucas and Ten. 
According to SM Entertainment's founder, Lee Soo-Man, SuperM is set to make their official debut in the US this October. It has also been reported by various news outlets that SuperM will be focusing most of their promotions in the US and South Korea, hitting both the Western and Asian markets simultaneously.  
With regards to the group name, SM Entertainment explained that "Super" refers to the collaborative synergy of these talented artists and "M" stands for "matrix" or "master". Naturally, being a super group under SM Entertainment, SuperM's initials spell out SM in homage to their label. 
CEO Lee Soo-Man himself will be producing for the group and will play an active role in the sound and image of SuperM. 
With the announcement of SuperM now made public, the talent agency has launched an official Twitter account and website in the lead up to the group's debut. 
Original, 5 Aug: Looks like one of the "Big Three" talent agencies in South Korea, SM Entertainment, might just be assembling an Avengers-style super K-pop group with members from their existing boy bands! 
On 2 August, local news outlets Joy News 24 and SBS News reported that SM Entertainment would be tapping on SHINee's Taemin, EXO's Kai and Baekhyun, along with NCT's Taeyong, Mark and Lucas to form a mega K-pop group. According to reports, the group is set to debut in the second half of this year. 
Other news outlets have reported that NCT's Ten is also involved in this project, but it is still unclear how many members of this new mega boy group will have. 
News reports also claimed that the formation of this mega boy group will not be a one-off occurrence or a even a sub-unit project. This group will reportedly be a permanent one that will be making comebacks after their initial debut. 
This secondary group will not affect the activities of the main group that they are in — namely EXO, NCT and SHINee — and their activities with their original group will take precedence over the new secondary group. So fans don't have to worry about any disbandments happening due to the formation of this new group. 
SM Entertainment has yet to deny or confirm any of these rumours. Instead, representatives from the company said that an official announcement will be made on 8 August and urged reporters and fans to wait. 
Stay tuned for more updates on this story.