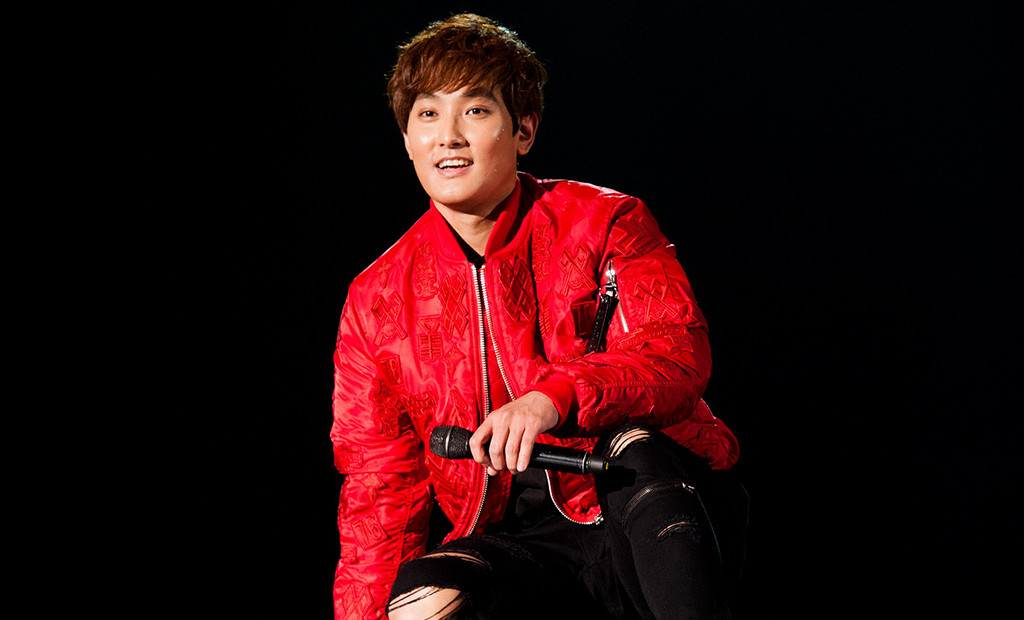 VCG/VCG via Getty Images
39-year-old South Korean singer Kangta, one of the former members of iconic first generation K-pop boy group H.O.T, is currently in the centre of a media storm because of a dating scandal involving racing model, Woo Joo-Ahn and actress, Jung Yu-Mi. 
The entire scandal was sparked when South Korean news outlet, Market News, reported that Kangta and Jung had been dating for two years. SM Entertainment and Ace Factory, who manage Kangta and Jung respectively, denied the rumours, saying, "The dating reports are not true. Kangta and Jung Yu-Mi are close colleagues."
That same week, racing model Woo Joo-Ahn uploaded a video of her and Kangta at a Korean sauna together, sharing a kiss and being affectionate. The caption written was "Lovestagram" and Kangta was also tagged in the video. The video in question was quickly taken down but not before gaining the attention of eagle-eyed netizens. 
It was later revealed by Kangta and his talent agency, SM Entertainment, that the two had previously dated but were no longer together. According to The Korean Herald, the video was posted by accident and Woo made a public apology regarding the mistake. The racing model took to her Instagram to post her apology and statement on the matter. 
In her post, she apologised for causing "trouble and concern over the past few days due to my mistake" and that she "uploaded the post yesterday after discussion with Kangta" to clear up misunderstandings in the articles previously written about their relationship. The two then reportedly "decided through a discussion to end our relations at this point".
"I once again want to express my apologies to Kangta's fans, who must have been hurt due to my accidental post, and to Kangta, who deserves love from the public," she wrote.
The above is Woo's second public statement regarding the video that was uploaded to her account. Her first one echoed the same sentiments. 
However, the story did not end there. On 3 August, 36-year-old KBS TV reporter-turned-celebrity, Oh Jung-Yeon took to Instagram to reveal that she was once dating Kangta and hinted in the post that the OG K-pop star allegedly cheated on her. 
Oh expressed that she felt shocked when "saw the names of those two [Kangta and Woo] yesterday and today on search engines" and enigmatically hinted that "the nightmare is vivid again".
She stirred up even more speculation about the cheating rumours because she revealed that it was something she personally experienced two years ago.
The former TV reporter wrote, "If you found the significant other you were dating seriously for six months, someone who expressed to you they couldn't wait a day to see you, in bed with another woman? It can't help but be a shock to you. When he says he's sleeping early, but he spends time with another woman without you knowing yet is proud about it? That shock is doubled."
Neither Woo nor Kangta have made a statement acknowledging Oh's accusations, but so far, Kangta has cancelled the release of an upcoming song and released a public apology, addressing the rumours about his alleged behaviour.
The K-pop star acknowledged that "everything is a result of my own lacking and negligence" and that he would "deeply reflect on [his] actions... to become a more mature person".
He also apologised to his fans and other parties involved, writing, "I want to bow my head and apologise for causing deep disappointment and pain to the fans who have loved and supported me for a long time with a personal matter. Also, I want to apologise once again to those who have been hurt by me and those around me, as well as those who were unknowingly brought up during this."
His single, titled "Love Song", was previously scheduled to be released yesterday. However, with the current cheating rumours going around, the track release has been pushed back until further notice. 
The single was supposed to be Kangta's first comeback in three years. 
The story is still developing.