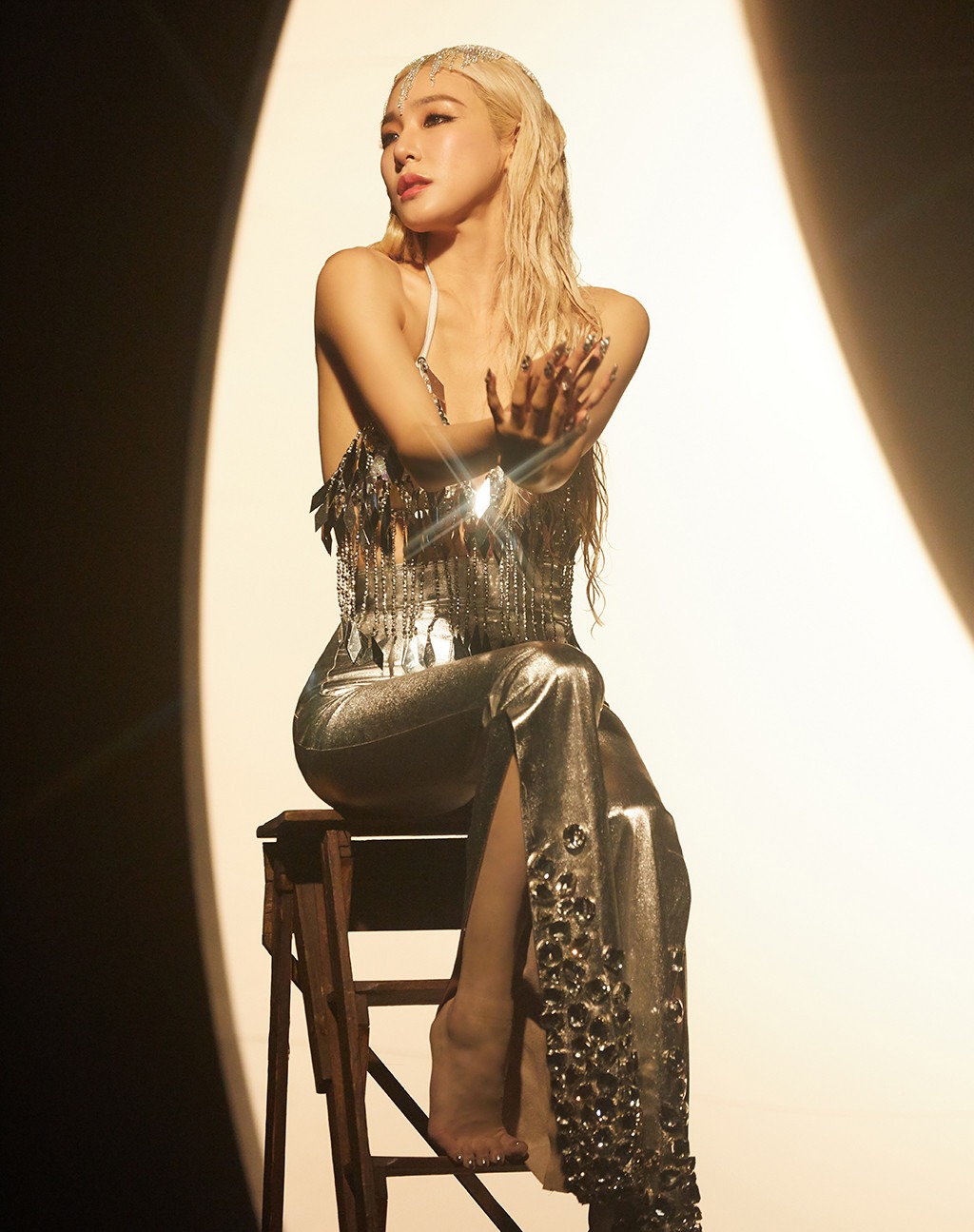 Courtesy of Transparent Arts
K-pop star Tiffany Young is back with a new single, "Magnetic Moon", and it is every bit as captivating as the title sounds!
The bewitching bilingual artist's latest track is a smooth, sparkling pop number that glows with glitter and glam — oh, and did we mention the single is sung entirely in English? 
In a statement, Tiffany revealed the lunar source of inspiration was very much present in her work.
"Some of my best writing and recording sessions are in the latest hours looking up at the moon, and there's a special creative energy it brings out of me that I wanted to capture in the music video," she said, according to Billboard. "On set, I felt like the moon inspired my dance and performance. The moon can pull something special out of us, and pull us together." 
For her visuals, the dazzling dancing diva concept for the K-pop star's latest video was dreamed up in collaboration with South Korean designer Kim He Kim. The glitzy numbers paid homage to the disco divas of yore while updating them for a seductive siren like Tiffany.
Courtesy of Transparent Arts
Dropping the track on 2 August at 12am EST, the track marked the end of the K-pop star's 30th birthday, which she celebrated in a surprise party with fellow Girls' Generation members. This is the first time that all eight members have gotten together since last year.
"love my divas," the singer tweeted.
In 2017, the American-Korean singer left SM Entertainment to pursue a solo career in the United States. Since then, she has released several solo singles and albums, including her first track "Over My Skin" and her wildly popular single, "Lips On Lips". She will be embarking on the Magnetic Moon tour later this year in the US.
Watch the mesmerising music video below: