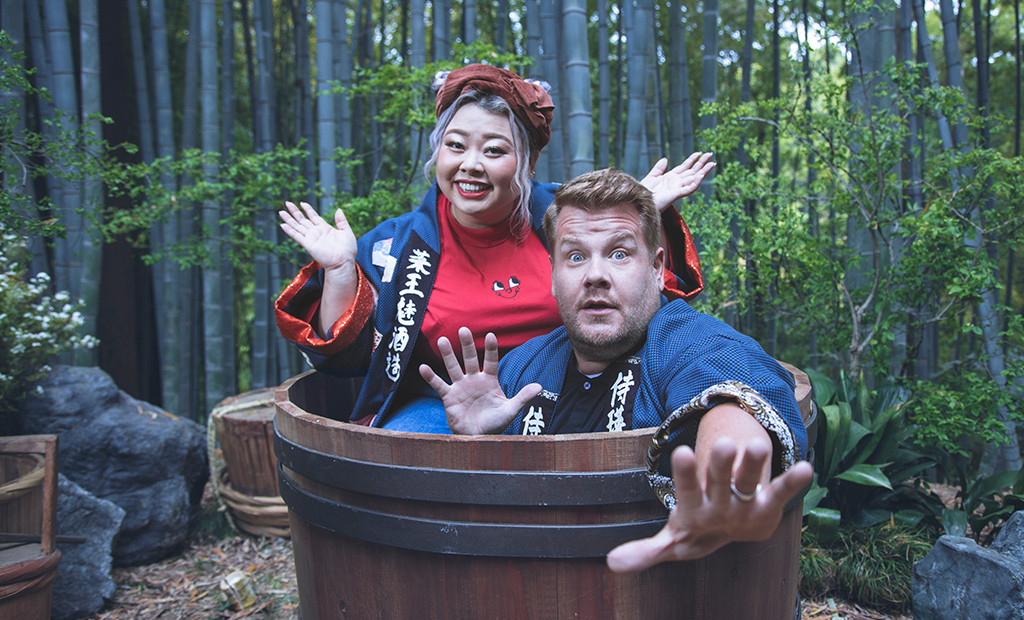 Courtesy of SK-II
Are you ready for another episode of SK-II's PITERA™ Masterclass? In the latest instalment of the widely popular series, James Corden and Naomi Watanabe finally discover the secret behind PITERA™, SK-II's legendary ingredient in the iconic Facial Treatment Essence.
The series, which has taken the world by storm, follows The Late Late Show with James Corden host as he journeys to Japan to learn more about PITERA™ and includes a star-studded cast of John Legend, Naomi Watanabe and Tang Wei. 
In this episode, world class comedians Corden and Watanabe are interrupted by their bickering over who the true PITERA™ master is by the real PITERA™ master himself.  The master brings the duo into his sake brewery deep in the forests of Japan to finally learn the secret behind this legendary ingredient.
In the process, Corden and Watanabe cop a feel of his hands – which are so incredibly soft, they can't get enough of it!
Watch the video below to find out exactly what happens:
PITERA™ Essence is legendary amongst millions of women, celebrities and skincare junkies alike for its transformative powers in achieving crystal clear skin. The special yeast strain is derived from a natural fermentation process of brewing sake and was discovered 39 years ago, when elderly sake brewers were found to have soft, youthful-looking hands despite their age. Since then, the formula has been kept top Japanese beauty secret and essentially untouched since.
What else will Corden discover on his PITERA™ masterclass journey?  Stay tuned for more episodes and watch the series exclusively on SK-II's YouTube channel.
This article was brought to you in collaboration with SK-II.