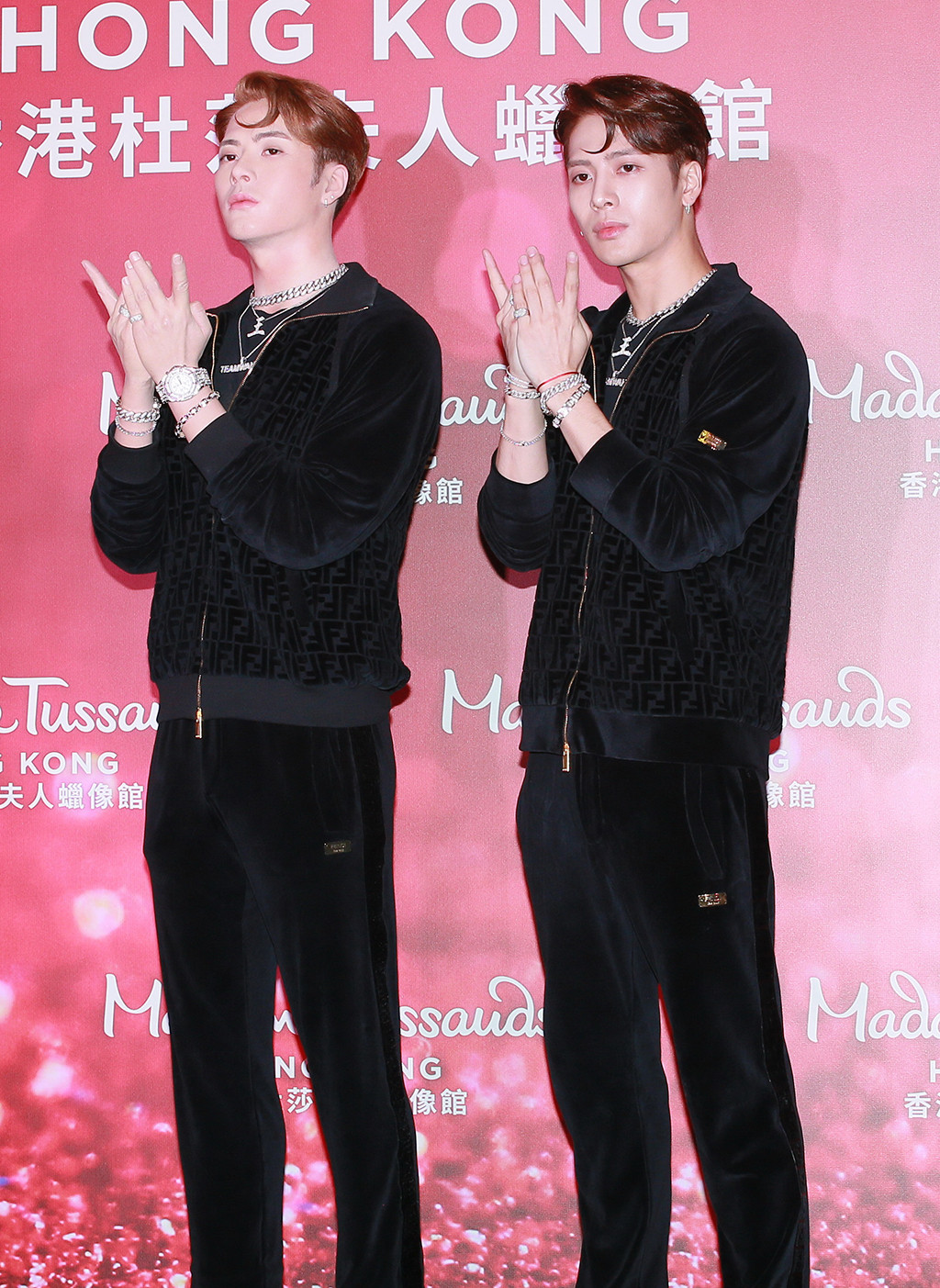 VCG/VCG via Getty Images
GOT7's Jackson Wang was in Hong Kong on 29 July for the unveiling ceremony of his wax figure at Madame Tussauds and the photos will definitely bring a smile to your face.
Dressed in the exact outfit that the wax figure was wearing — in Fendi, no less — the Chinese K-pop idol charmed the crowd with his sense of humour when he struck pose after pose with it.
The Fendiman singer quipped of his wax figure, "The figure looks a lot like me. So this is what I look like. It's really well-made, even the little details. [It] even has all of the small moles in the right places."
"I was surprised with how similar it came out," he added cheekily.
Wang joins the ranks of other bold-faced celebrities from the Korean scene including Suzy Bae, Choi Siwon, TVXQ, Lee Jong-suk, Park Hae-jin and more. He is the first GOT7 member to have a wax figure in Madam Tussauds.