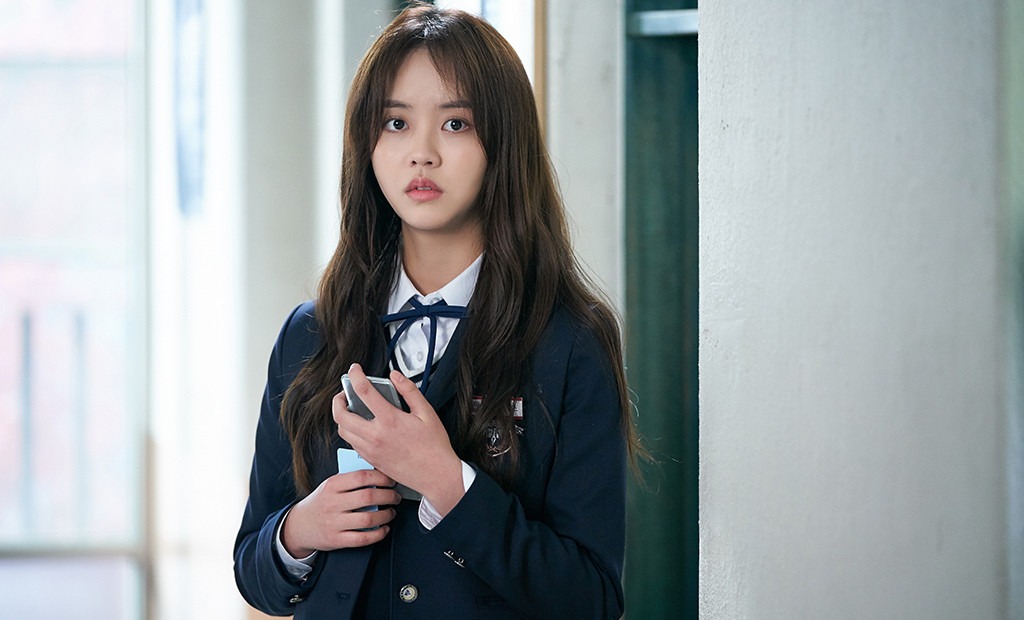 Courtesy of Netflix
Calling all you romantic souls out there! Time to set an alarm for 22 August because the brand new Korean drama titled, Love Alarm is set to premiere that day. 
Love Alarm is a Netflix Original that's based off a popular web toon of the same name, written by Chon Kye-Young. It stars 20-year-old actress, Kim So-Hyun who is affectionately labelled by the South Korean media as "The Nation's Little Sister". The drama also features the hot debut of 25-year-old kkotminam, Song Kang. He plays Kim's love interest alongside award-winning 26-year-old actor, Jung Ga-Ram. 
The plot is based around the invention of a new app that notifies you if there's anyone who has a crush on you within a 10-meter radius. The app quickly became a social phenomena, changing the way couples meet and interact. 
Enter Kim Jojo (played by baby-face Kim So-Hyun) who leads a tough life due to her painful family history. Despite this, Jojo keeps a positive attitude and decides to use the Love Alarm to invigorate her love life. Via the app she meets Hwang Sun-Oh (played by the dashing Song Kang) who seemingly has it all; good looks, popularity and a wealthy family. Little did Jojo know that Sun-Oh's good friend, Lee Hye-Young (played by the handsome Jung Ga-Ram) has had a crush on Jojo this entire time. 
What is the outcome of this epic love triangle? Looks like we have to watch to find out. 
With Love Alarm premiering soon, here's your first look of this romantic drama: