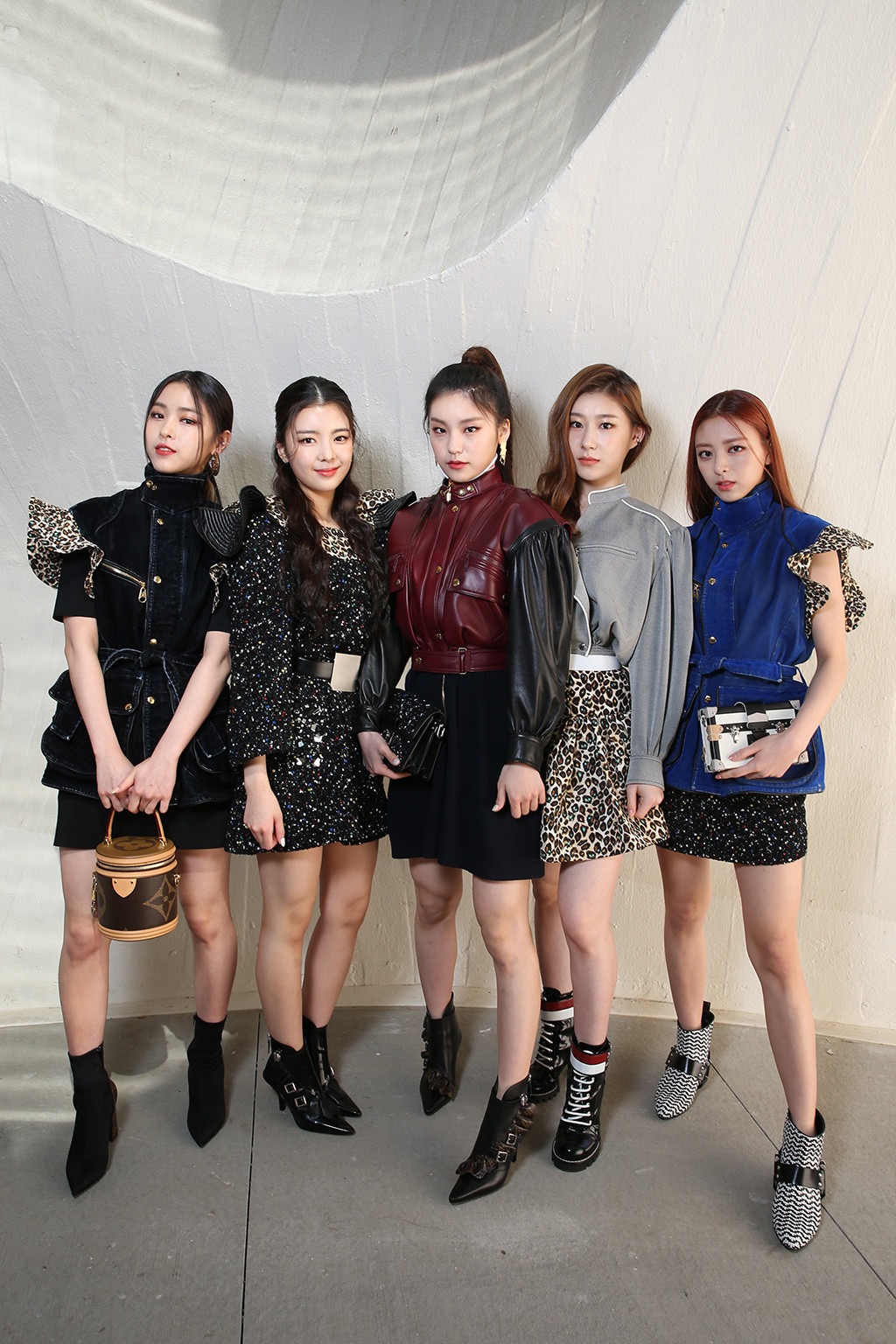 Courtesy of Louis Vuitton
What's cooler than being cool? Well, if you ask K-pop girl group ITZY, it's "ICY" cold!
Yeji, Ryujin, Lia, Chaeryeong and Yuna made their much-hyped summer comeback with music video "ICY" today — showing off the performance chops they're known for along with their keen fashion sense.
Shot on the streets of Los Angeles, the song, sung in both Korean and English, is bright pop melody that establishes ITZY as the new queens of cool.
This sentiment of being true to yourself and having confidence in yourself is the main message of the girls' new track, and can be seen in the lyrics of the song.
"What can I do though I seem cold/I don't care what you think because I'm cool," sings Chaeryeong in the opening verse. Lia backs her up in a later verse, saying, "Icy, but I'm on fire/A dream inside me, I'm confident."
And with the backing of a star team, it's bound to be a surefire hit this summer. Written by none other than JYP Entertainment's Park Jin Young, who was the main composer and lyricist for this track, the song marked his first-ever composition for the girl group, with producers such as rapper Penomeco, Candaian singer-songwriter Daniel Caesar, Ellen Berg, Cazzi Opeia, Ludwig Lindell, Lauren Dyson, Ashley Alisha, and Cameron Neilson also working on the track, reports Korean news site soompi. 
Opeia previously created TWICE's hit song "Dance The Night Away", and worked together with Berg on Red Velvet's "Peekaboo", while Dyson, Alisha and Neilson collaborated with BTS for a few of their songs such as "I'm Fine" and "Home".
The girls' wardrobe also got a major upgrade with luxury brand such as Versace, DSquared2, Fendi, and Prada peppered liberally throughout the music video — it's literally a head-turning focal point for the members as they strut fearlessly through iconic LA landmarks.
Watch the fashion-filled music video below: