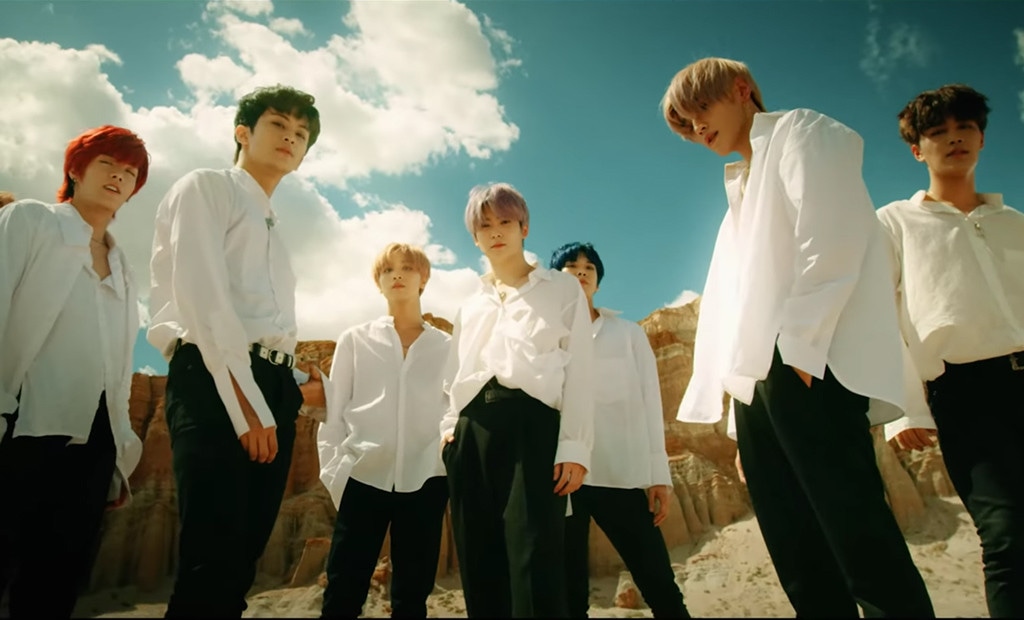 Youtube/SM Entertainment
NCTizens, your boys are back with a brand new music video! This time, the K-pop boy group released an English version of "Highway To Heaven", a track out of their We Are Superhuman EP that dropped in May this year. 
The seven-member group just wrapped their incredibly successful world tour titled NCT 127 1st Tour: NEO CITY - The Origin, that spanned across continents from Asia to North America over the span of seven months.
Despite having a tour of this scale, Taeyong, Taeil, Yuta, Jaehyun, Winwin, Mark, Haechan, Johnny, Doyoung and Jungwoo still managed to squeeze in time to record an English version of "Highway To Heaven" as well as a corresponding music video for the track. 
Sitting down for an interview at Zane Lowe's World Record on Beats 1, and to debut their new track on the show, Johnny told Zane, "Highway to Heaven is definitely one of those songs that really makes us all feel the magic all-together. We made it in a Korean version, but we were like, this song also has to come out with English lyrics so we can connect to all our fans internationally."
Mark also revealed the process of filming the music video for the song, saying, "We actually filmed it in LA. It was really hot. It took two days for us to film it. We had a great time and I feel that we are looking forward to the video as well. The choreography is very nice as well and we cannot wait for our fans to like it." 
Well, it was certainly worth it as the music video was an absolute feast for the eyes! The video has all seven members driving through the desert landscape in LA, enjoying life and each other's company. It fits the uplifting vibe of "Highway To Heaven" perfectly, making fans feel as if they were going on a road trip with the boys. 
Watch the full music video below: