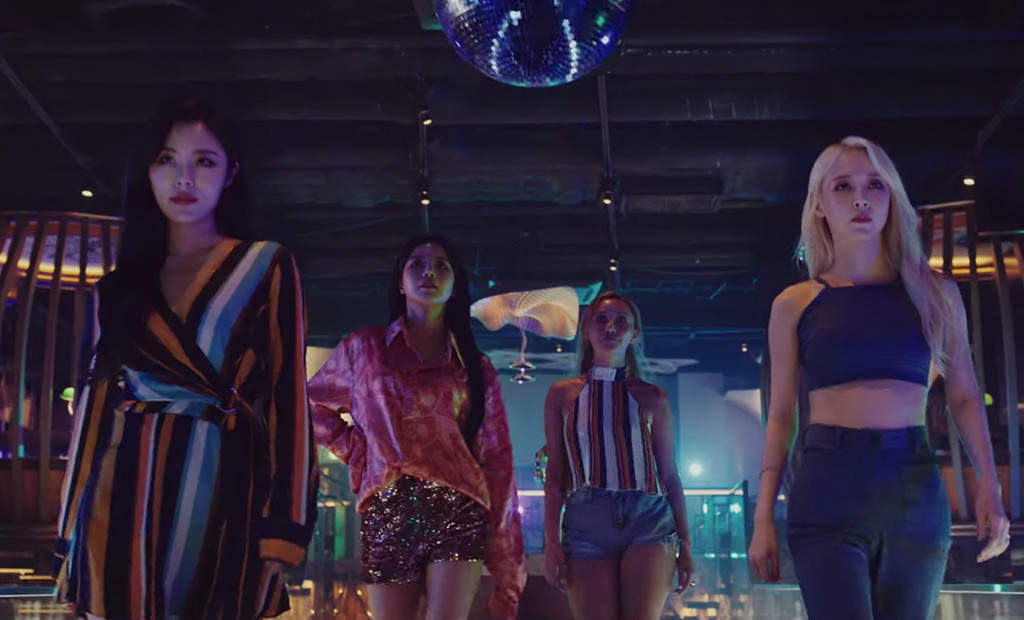 Youtube/RBW
South Korean powerhouse girl group, MAMAMOO has dropped a brand new single titled, "Gleam". 
The four-member girl group is known for their impressive vocals and catchy pop songs such as "Wind Flower" and "Mr Ambiguous". On Tuesday, MAMAMOO surprised their fandom, MooMoos with a single and an accompanying music video on their official Youtube channel. 
Their single, "Gleam" is a pop song that features a summery and tropical vibe about how the world seems to shine whenever one is with a lover. Many fans thought that it was a summer comeback for the group, however, the single was actually created in collaboration with a South Korean eyewear company, Davich Optical Chain. 
Hwasa, Moonbyul, Solar and Wheein are promotional models for the brand and the single is essentially a CF (Commercial Film) for the eyewear company. In the music video, all four members are seen sporting sunglasses and spectacles in different shapes and designs. 
"Gleam" is the latest single to follow "Gogobebe" that was released in March this year. "Gogobebe" was the title track for their White Wind EP and peaked at the number one spot on the Gaon Weekly Music Chart. 
"Gleam" was produced by Cosmic Sound and Cosmic Girl with written lyrics by Moonbyul. 
Watch the full music video for "Gleam" below: