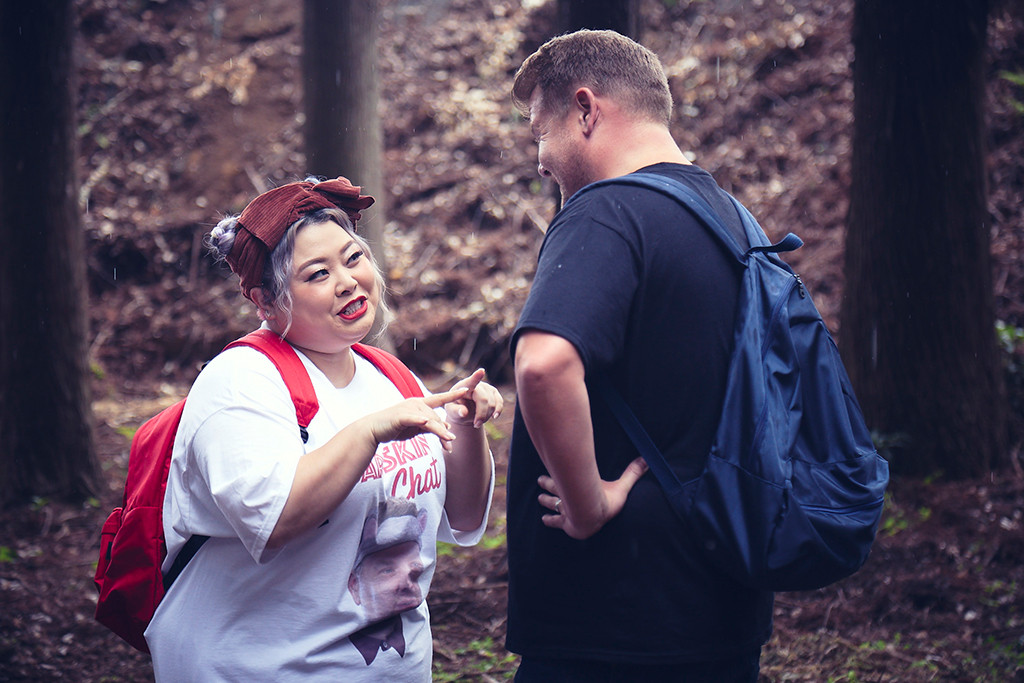 Courtesy of SK-II
If you're in need of some quality entertainment, look no further, as the new episode of the widely popular series SK-II's PITERA™ Masterclass, is here! The series follows the Late Late Show with James Corden host as he journeys to Japan to learn more about SK-II's legendary ingredient, PITERA, the secret behind SK-II's bestselling Facial Treatment Essence. The widely popular series includes a star-studded cast of John Legend, Naomi Watanabe, and Tang Wei.
In this instalment, global comedians Naomi Watanabe and James Corden finally meet in the forests of Japan. But it's not all smooth sailing as both are certain each is  the true PITERA™ Master. As one might expect from these world class comedians, hilarious antics ensue.
Watch to find out exactly what happens here:
With a cult status amongst celebrities and skincare junkies all over the world, it's no wonder Corden and Watanabe are throwing up such a huge fuss over SK-II's Pitera Essence. Since it was discovered over 39 years ago through the soft and youthful looking hands of elderly sake brewers in Japan, the formula has been a best kept Japanese beauty secret and barely untouched since.
Related article: Tang Wei Teaches James Corden Mandarin In the Name of SK-II Pitera Essence
Crystal clear skin is just a bottle away with the "miracle water" SK-II PITERA™ Essence. What else will Corden discover on his PITERA™ masterclass journey? Stay tuned for more episodes and watch the series exclusively on SK-II's YouTube channel.
This article was brought to you in collaboration with SK-II.