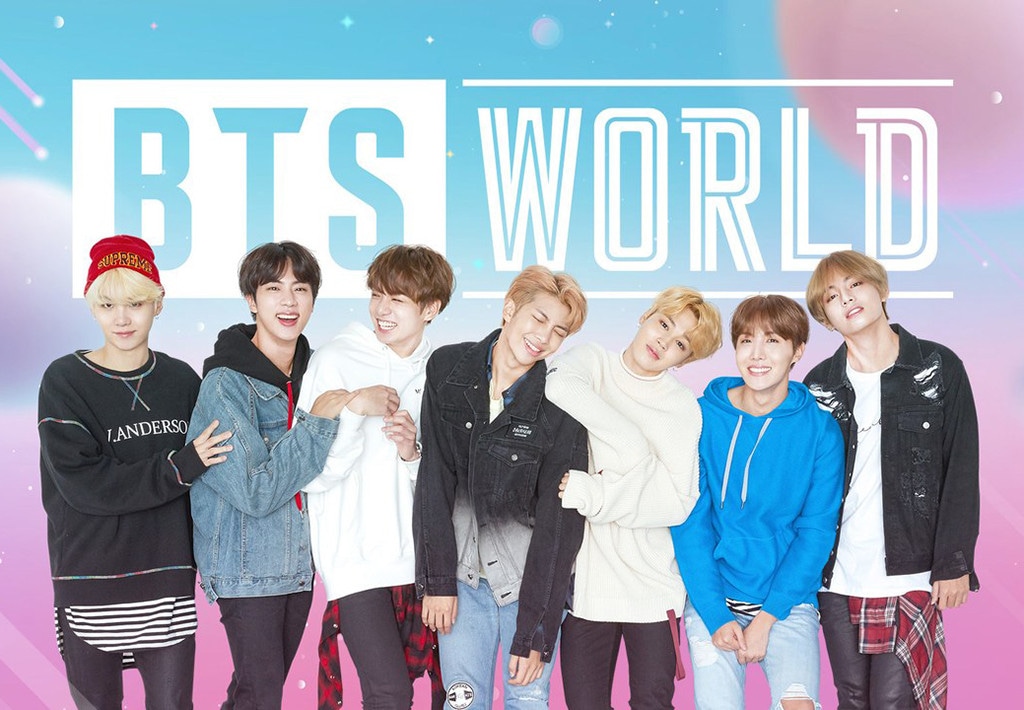 Courtesy of Netmarble
It's been about two weeks since the release of the BTS World mobile game, but for fans who have been waiting for the game drop since early 2018, it probably still feels like only yesterday that they were able to have an actual (virtual) one-on-one chat with BTS (even if it was completely scripted).
In this fictional pocket universe, ARMYs become managers of the septet from their pre-debut days in 2012, and are tasked to groom them into the well-loved, force-to-be-reckoned-with BTS of today. Directly inspired by BTS's successful career, the story-based interactive game brings players on what is pretty much a reenactment of BTS's actual trainee to idol journey, only this time the element of fiction comes into play when players are able to take small detours by choosing how their individual relationships with the members are built.
How that is possible, is through the smart input of a phone function that provides simulated social feeds and chats with the members, collectible BTS playing cards that are used in mini challenges to move the player forward in the storyline, and even a parallel, non-BTS universe that allows players to help members pursue alternate career pathways.
While these are all simulated, the choices and stories crafted are all still very much a product of the members' well-known quirks, personalities and words, their say a crucial element in the way the game experience was designed and the reason why playing the game as a fan comes with a series of satisfying "I knew this" moments.
Watch:
We Celebrate BTS's 6th Anniversary with the A.R.M.Y | E! K-Popping
Especially for fans who have been there since the beginning, it will be like a walk in a park with all the familiar sights and sounds coming together again, only presented in a much more holistic manner. For newer fans, the game lets them catch up on what that they might have missed out on prior to becoming an ARMY, assuming they haven't already combed through the band's treasure chest of a Youtube channel.
But either way, the game excels in pioneering yet another great way BTS and ARMY can strengthen the near invincible bond they admirably have. So regardless if you are an OG ARMY or a newbie who just wants to get to know the boys a bit better without going through the conventional "Youtube video whirlpool", here are the top five reasons why you should download BTS World to play right now.