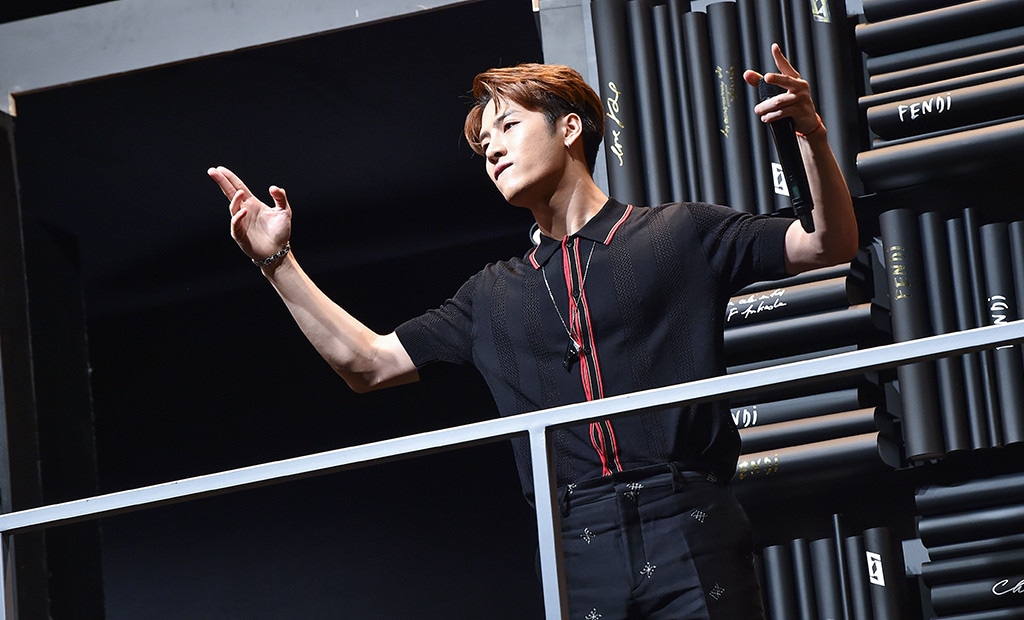 Getty Images
Top K-pop boy band GOT7 has been taking over the world with their Keep Spinning World Tour this year. The tour kicked off at Seoul in June before flying off to America and just last week, the band performed at the Palacio De Los Deportes at Mexico City. Unfortunately, Jackson Wang had to leave their show at Mexico City early due to health reasons. 
Halfway through a song, the 25-year-old idol had to stop dancing and step aside to catch his breath while the rest of GOT7 finished the performance. GOT7's fandom, Ahgase, were concerned for Wang's health as he staggered to the side before crouching down while taking deep breaths. 
A fan captured this moment below: 
Wang left the show halfway, causing greater concern. Thankfully, fellow GOT7 member Kim Yugyeom reassured the crowd that Wang was fine during their encore after which the entire crowd started chanting his name in a show of support for him. He had tried his best to perform despite feeling unwell and this was not lost among Ahgase. 
Later that night, Wang took to Instagram and Twitter to apologise to fans who came for GOT7's Keep Spinning Concert in Mexico City.
He explained that he was suffering from food poisoning and was feeling unwell so he was unable to properly continue with the performance. 
"Mexico. It was an Awesome night. Sooooo energetic & passionate. I truly do love you all very much," Wang wrote in an Instagram Story, "It's a shame that I couldn't make it to the very end. Sorry about it."
Here's wishing Jackson Wang a speedy recovery!