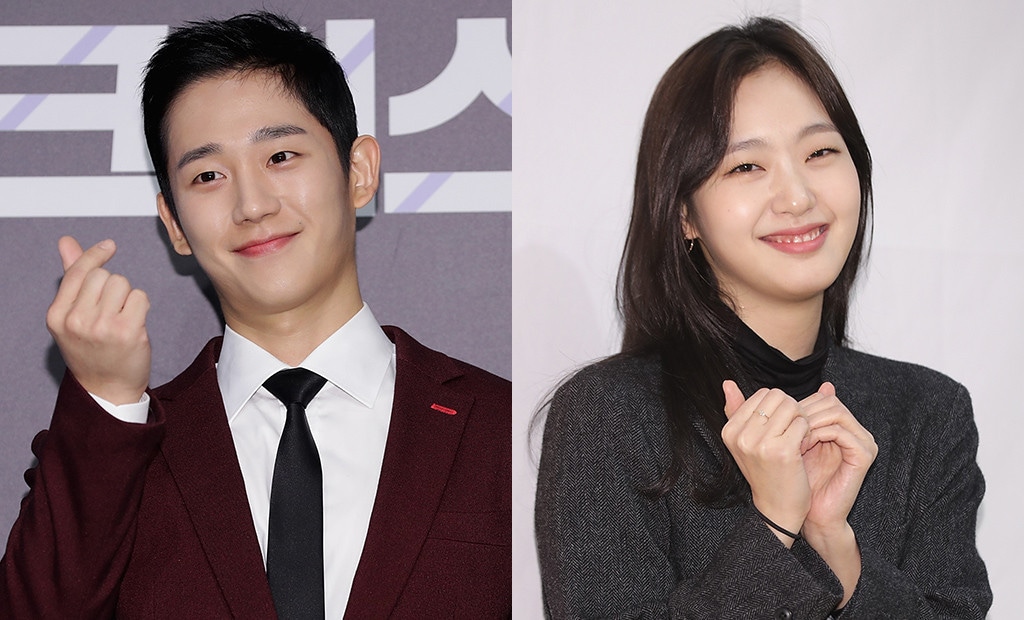 Getty Images
Two of the most buzzed-about actors in South Korea will be gracing the big screens together, and it's happening this summer! 
One Spring Night's Jung Hae-in and Goblin's Kim Go-eun will be romantic leads in a new film tentatively titled, Yoo Yeol's Music Album. The producers of the film at CGV Arthouse just released the official poster and the hype is real! Seeing the two stunning stars in one poster has us wishing we could watch it right now.
Check it out below:
Award-winning director, Jung Ji-woo reunites with his A Muse star, 28-year-old actress, Kim Go-eun for the first time since 2012. 31-year-old Jung Hae-in joins the cast after completing the highly successful K-drama, One Spring Night. 
Yoo Yeol's Music Album tells the love story of diligent Mi-Soo (played by Kim) and carefree Hyun-Woo (played by Jung), whose paths cross multiple times but life gets in the way of their blossoming relationship. The film is set in 1994 and explores experiences during the IMF Crisis of 1997. 
The poster reflects a kind of retro aesthetic that is typical of South Korea in the nineties and the two characters connected over a radio programme that was popular at that time. 
Just when we thought the visuals could not get any better, the film also stars Saem's Choi Joon-young and Romance is a Bonus Book's Jung Yoo-jin.
Yoo Yeol's Music Album is set to premiere September this year.