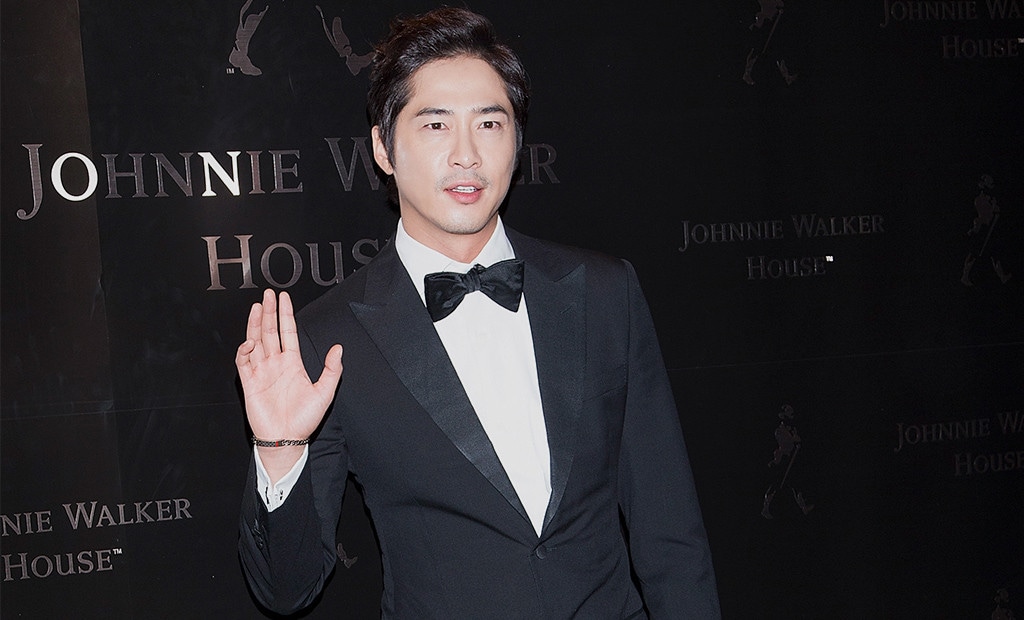 Han Myung-Gu/WireImage
42-year-old South Korean actor Kang Ji-Hwan was apprehended by the Gyeonggi Province Police at his home in Gwangju on 9 July at 10.50pm KST. Kang was arrested on suspicions of sexual assault against two female employees from his agency. 
According to The Korean Herald and SBS News, Kang went home with two women (referred to by local news outlets as 'A' and 'B') from his agency after a company dinner for a few more drinks. All three were reportedly at the actor's house in an intoxicated state. That same night, at 9.41pm, 'A' texted a friend of hers stating, "I had some drinks at actor Kang Ji-Hwan's house, and now we're trapped." She then requested the friend to file a report to the police. 
The alleged sexual assault occurred at Kang's home when the two women were reportedly sleeping in a room after drinking with the star. According to the police, Kang is currently under suspicion of sexually assaulting 'A' and molesting 'B'. When the police arrived at Kang's house, officers reportedly had to separate him from the two women before placing him under police custody. 
A police interrogation later took place as they required the testimonies from all three parties as to what had allegedly transpired in Kang's home. When questioned, Kang reportedly stated the following, "I can remember that I had a drink with them, but I have no memory afterwards. I woke up to find myself in the same room where they were sleeping."
Initial testimonies of 'A' were reported as follows: 'A' woke up in Kang's room and allegedly witnessed Kang attempting to perform sexual intercourse on 'B' while she was still sleeping. She screamed, stopping Kang's alleged advances. 'A' also stated to the police that when she came to, her clothes were in a disarray, leading her to believe that Kang had allegedly done the same to her. Both 'A' and 'B' gave similar recounts. 
The victims have been admitted to the Seoul Sunflower Centre, a facility that offers support for victims of sexual violence, where they will undergo examinations to determine the degree of assault and get the appropriate treatments. 
Kang's agency, Huayi Brothers Korea recently released a statement today addressing Kang's allegations. Their statement reads as follows: 
"First of all, we express regret at greeting you due to unfortunate news.
We are also working on fully understanding the incident that occurred recently. We realise the severity of this matter and feel responsibility for not managing our actor thoroughly. Hence, we will work to improve our management so an incident like this does not occur again.
However, we feel cautious about commenting as the police investigation is ongoing and the investigation results have not been announced yet.
In addition, as the victims are staff members that we work with, we ask for your understanding in being cautious about releasing a statement also for the protection of the two individuals.
Kang Ji-Hwan will cancel all scheduled activities and diligently cooperate with the police investigation.
We once again sincerely apologize for causing trouble to many people due to this unfortunate incident."
Kang is currently filming a drama called Joseon Survival. The drama has aired 10 episodes with 6 more to go. However, since the arrest of Kang, producers of the drama announced the cancellation of this week's episode as well as their reruns. 
The story is still developing.