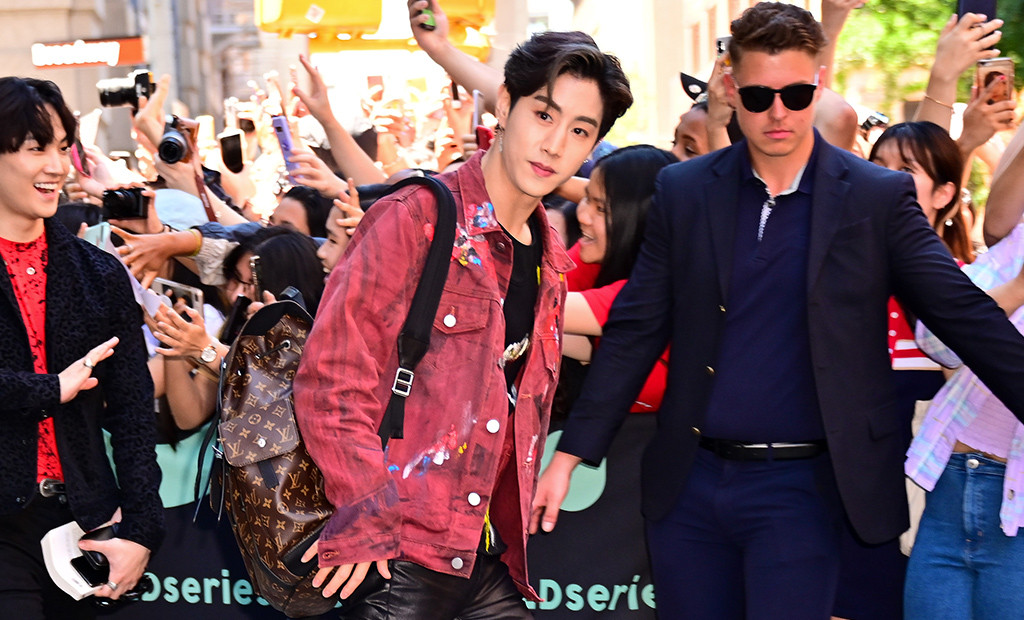 James Devaney/GC Images
On 7 July, GOT7's Mark issued a public apology on the K-pop boy group's fan message board. The reason for his apology was due to recent rumours that have spread online regarding the 28-year-old, American-born idol. 
Mark's name was dragged into a recent scandal involving South Korean Internet personalities, BJ Chang-bum, BJ Seoyoon and BJ Yeolmae. BJ in South Korea stands for "Broadcast Jockey" and is what locals call professional livestreamers and Internet personalities. The three BJs were embroiled in very public drama, where Chang-bum was accused of allegedly cheating on his ex-girlfriend, Yeolmae with current girlfriend, Seoyoon. 
Mark's name was mentioned in a set of Kakao Talk messages that were shared by BJ Yeolmae in the midst of this Internet drama. Rumours then started spreading that BJ Chang-bum was allegedly a member in one of Jung Joon-young's infamous group chats where illicit hidden camera footage were being disseminated. This led to Mark being suspected of witnessing the illicit footage as he and BJ Chang-bum were reportedly friends. 
Although there was no evidence to these accusations, rumours have spread online, enraging GOT7's fandom, Ahgase. This led to Mark posting an apology to GOT7's fandom and prompted JYP Entertainment, GOT7's talent agency, to take legal action against netizens who were actively spreading these rumours. 
His apology above translates as follows:
"Hello. This is Mark.
First, I sincerely thank the fans who support and love us GOT7. And I want to say I'm sorry.
I'm sincerely sorry for hurting the fans' hearts and disappointing you.
I know all too well what the fans are disappointed about, and I'm going to try my best so that nothing like this happens again.
I'll work hard every day so that the fans' hearts won't be hurt anymore and become a more improved Mark.
I'm sorry once again."
Shortly after Mark's apology was posted, JYP Entertainment released the following statement, "Hello. This is JYPE. We believe that online rumours are currently damaging our artists' image, reputation, and character, so we are seeking ways to take immediate action after collecting evidence. We will be taking all possible legal measures without leniency against actions that violate our artists' personal rights.
Accusations, charges, and criminal punishments based on the cyber defamation law, libel law, and more can immediately be brought upon the creation and circulation of malicious rumours about artists.
In order to take swift action on this matter, we would like to ask fans to send us information (fan@jype.com). As an agency, we will take all possible measures and try our best to protect our artists' rights and interests so that our artists as well as all of the fans who love GOT7 won't be harmed.
Thank you."
GOT7 is currently in the middle of their Keep Spinning World Tour.