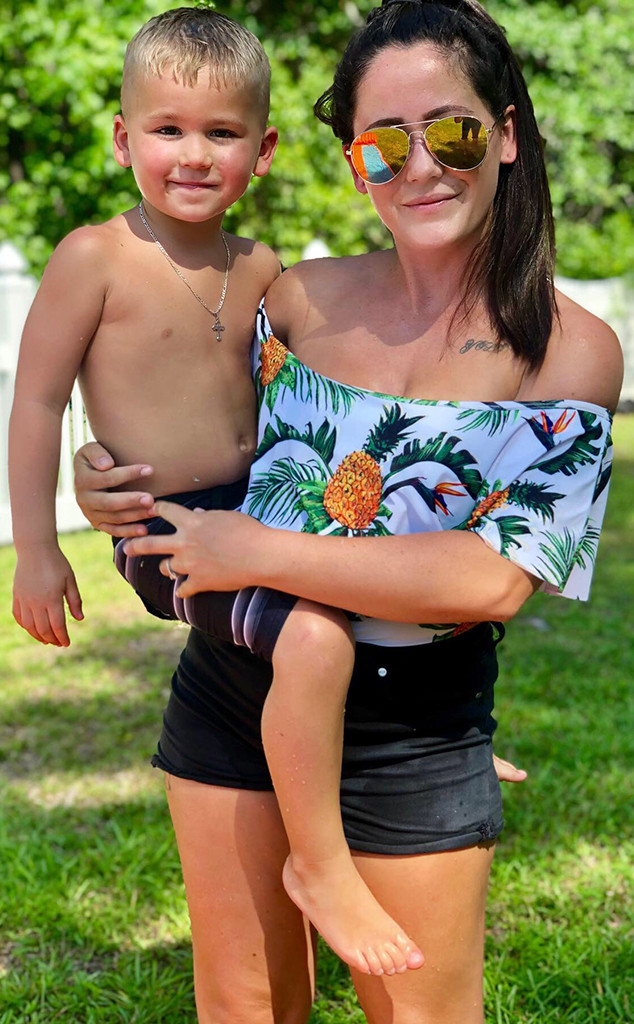 Jenelle Evans
Nathan Griffith has spoken.
Days after Jenelle Evans confirmed to E! News she had regained custody of two of her three children following their custody battle, the Teen Mom 2 star's ex has publicly addressed the personal update.
"I've calm down a bit and just relying on my faith at this moment," he tweeted on Sunday along with a link to an online complaint form. "I'm not going to put my two cents in but if anyone wants to put their input, you can visit: https://survey.nccourts.org/1480690875 to complete a survey. Any input will help. The judge's name is Pauline Hankins. TY #TeamGriffith."