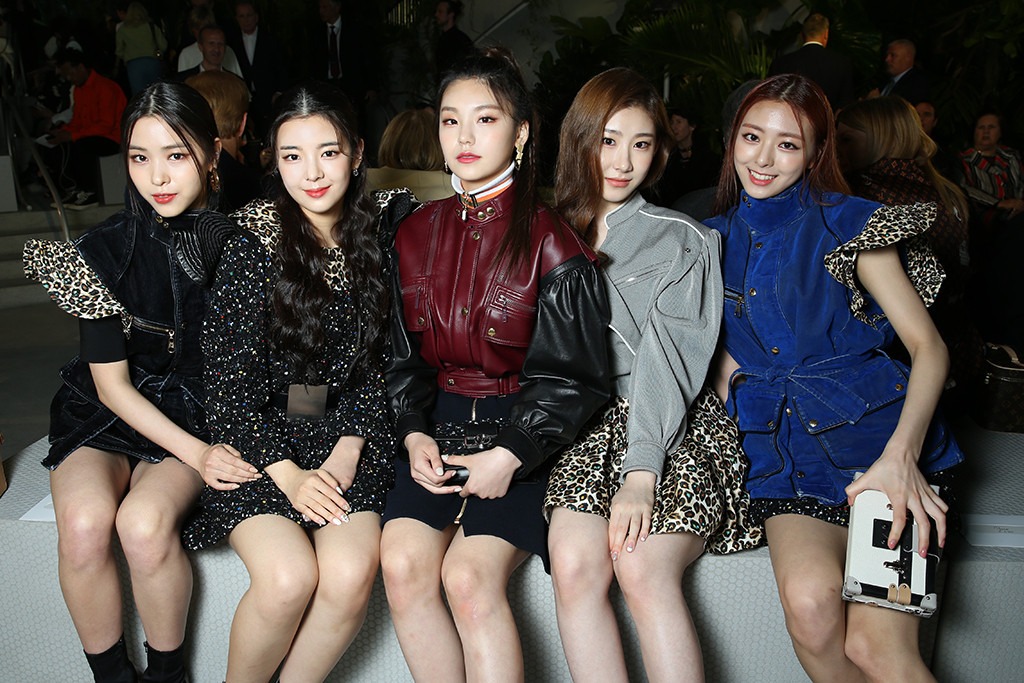 Courtesy of Louis Vuitton
Fans of ITZY, you have been christened!
JYP Entertainment, the management agency for the girl group, recently announced that the girl group's fandom name had been decided on — and it's really witty.
Their fans will be called "MIDZY", which plays on the Korean word for trust, and reflects the Korean girl group's name as well.
Fans were excited to finally have a name to rally to, but some were confused by the choice of name.
One user explained the meaning succinctly, "[I]ts a play on words in [K]orean. 믿지 (midji) basically means belief and since itzy [sic] is with a z instead of j its spelt that way. their logo is itzy trusts(believes in) only midzy"
Yuji, Lia, Ryujin, Chaeryeong and Yuna are definitely heating things up in the K-pop world. They are set to make their first comeback later this month, as confirmed by their parent company.
"It is true that they are preparing a new album, but the timing has not been decided. It will be announced once it is confirmed," a JYP Entertainment spokesperson said.
They also recently attended Louis Vuitton's Resort 2020 show in New York, where celebrities were clamouring to have their photos taken with the stunning five-member girl group.