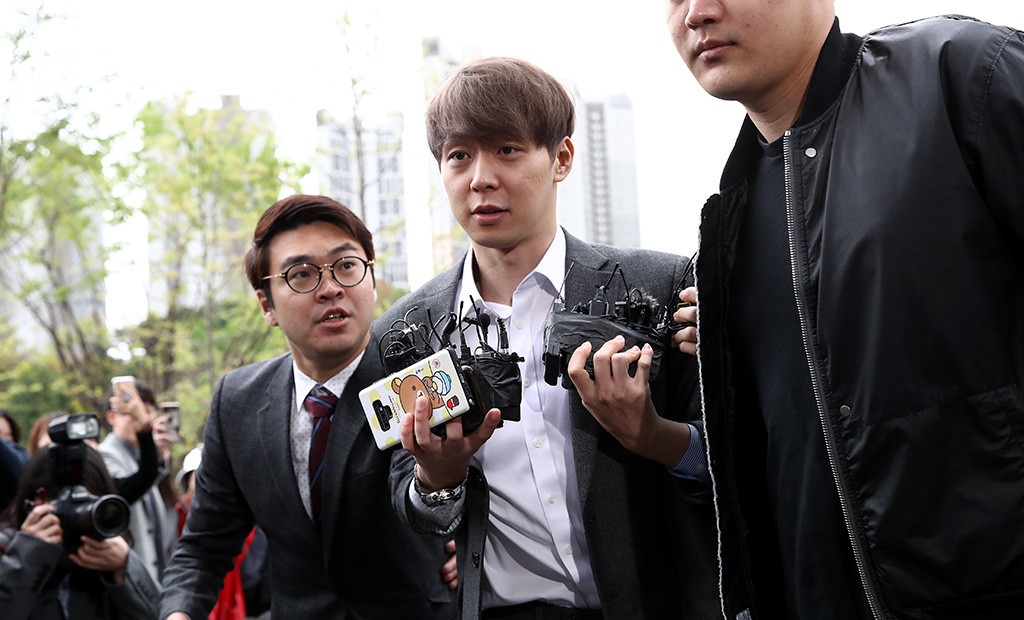 Chung Sung-Jun/Getty Images
On Tuesday morning, 2 July, a sentencing hearing for former member of TVXQ and current member of K-pop boy group JYJ, Park Yoochun was held at the Suwon District Court. The 33-year-old singer was trialled for allegedly violating South Korea's Narcotics Control Act by purchasing illegal drugs, namely Philopon. Philopon is a type of methamphetamine from Japan and Park was accused of purchasing 1.5 grams of the drug with ex-fiancé, Hwang Ha-na. 
On 14 June, prosecutors requested for Park to be sentenced to prison for one year and six months along with a fine of 1.4 million won (roughly US$1,182) as punishment for his drug abuse charges. This morning, Park was officially ruled as "guilty". He was sentenced by the court to two years of probation and a fine amounting to 1.4 million won. During his two years of probation, if Park were to commit a similar offence, he will be sent to prison for 10 months. 
The Suwon District Court made the following statement regarding the court's decision on Park's sentence, "[Park Yoochun] is charged with purchasing 1.5 grams of Philopon with Hwang Ha-na and injecting [the drug] on seven occasions. He is confessing to his crime, and he admits to being guilty of all charges."
The court also further explained how they decided on Park's sentence, "Drug-related crimes like these must be strictly punished because they have a harmful effect on society. Judging from the fact that [Philopon] was found in his leg hair, he injected the drug for a long time. However, he confessed to his crimes after being detained and is showing signs of self-reflection after the two months of detainment. This is also his first offence. Considering these facts, it was seen as a better choice to give him probation and treatment, as well as a suspended sentence."
After the trial, Park was met with a crowd of reporters, as seen in the video above. He made a statement about reflecting on his actions and then broke into tears, apologising when a reporter asked Park to say a few words to his fans who came to support him at his trial. "I would like to apologise once again for causing concern to many people. I will give back to the society and virtuously work hard. I promise to do so," he said, "I'm sorry. I feel very apologetic to my fans. I'm really sorry."
His ex-fiancé, Hwang Ha-na will also be prosecuted in court for drug charges and her trial is scheduled 10 days from now.