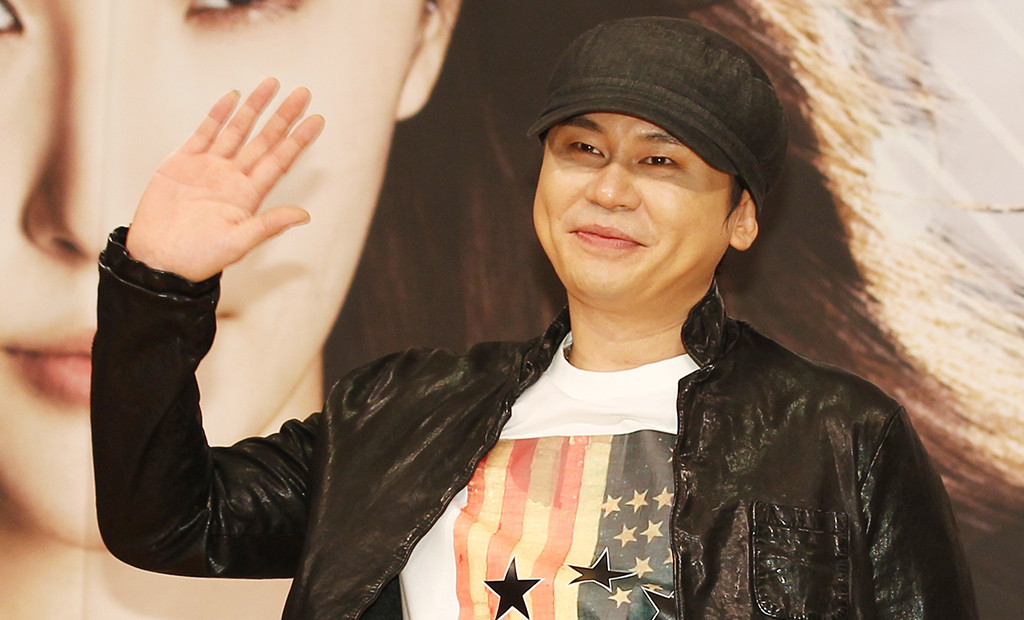 ilgan Sports/Multi-Bits via Getty Images
One of the "Big 3" talent management companies, YG Entertainment has been plagued with multiple scandals and controversies in the past few months. This resulted in Yang Hyun-Suk, founder of YG Entertainment and then-CEO Yang Min-Suk (who is Yang Hyun-Suk's brother) to ultimately step down from their respective positions within the company on 14 June 2019. 
This news came as shock in South Korea's entertainment industry as Yang Hyun-Suk founded and lead the company for over 23 years. With that came the question of Yang's successor, and YG Entertainment answered those questions on 20 June. The talent agency made several statements yesterday, first and foremost, announcing their newly appointed CEO, Hwang Bo-Kyung. 
Hwang has been with YG Entertainment since 2001 and was previously an executive director and CFO of the company, prior to her recent appointment. With regards to her new CEO position, Hwang had this to say, "I feel heavy responsibility and a sense of duty during this difficult time. I will straighten out the basics in order for YG Entertainment to take a step forward."
On top of a new CEO, YG Entertainment also announced that the board of directors have decided to launch a new business transformation committee in order to relook some of the current processes the company is practicing. 
Yang Hyun-Suk also made several public statements addressing a recent report made by South Korean news outlet, Dispatch, accusing the company for sending Han Seo-Hee (the whistleblower of the current B.I drug scandal) to the states in 2016. 
The founder of YG Entertainment addressed all the reports personally by stating, "First of all, I am extremely apologetic for causing trouble to many people due to suspicions that are continuing to arise every day.
Including the Dispatch report from today, all of the suspicions that have been brought up until now are only the one-sided claims of the informants and are not true at all.
YG is refraining from taking media action or [releasing] statements regarding these matters. This is due to the belief that it is proper to thoroughly reveal the exact truths through investigative agencies.
We anticipate that the truths regarding the continuous false claims and suspicions will be revealed in the future.
We earnestly make a request to all reporters so that speculative reports are not reproduced expansively."
As of writing this article, the newly appointed CEO, Hwang, has yet to make any statements addressing media reports and scandals surround YG Entertainment.