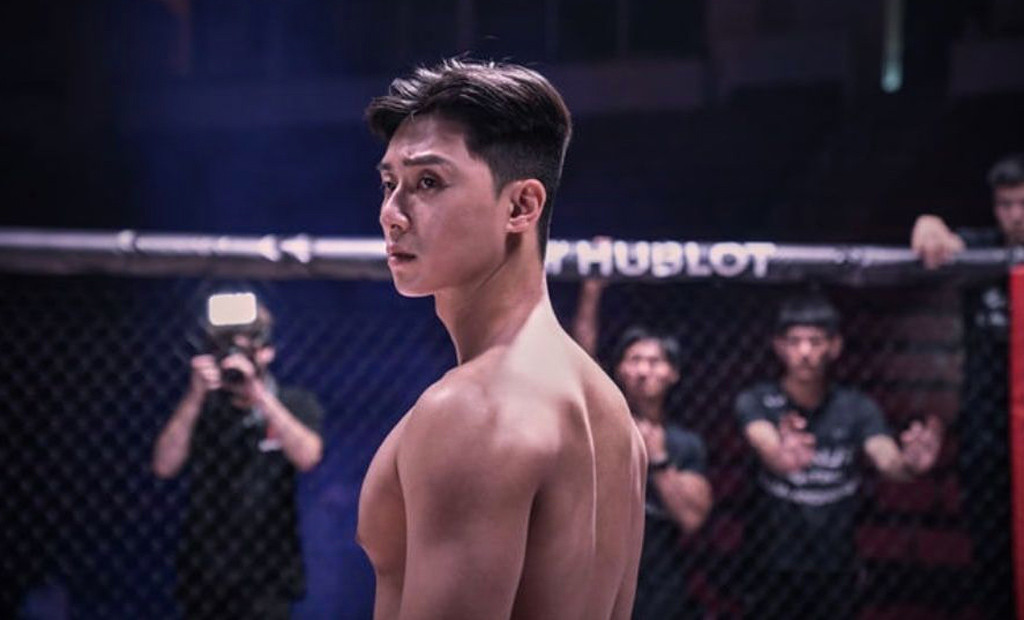 Youtube/Lotte Entertainment
30-year-old South Korean actor, Park Seo-Joon is known not just for his impeccable acting skills, but also his incredible good looks. Often referred to as the King of Romantic Comedies, his roles in Korean dramas like What's Wrong With Secretary Kim and Hwarang often become points of reference when talking about Park. 
This July, Park will be flexing his muscles, both his acting muscles and his physical ones in his upcoming movie, The Divine Fury. South Korean news outlet, Expose News released new images of Park in his upcoming film and fans went nuts at the sight of a shirtless Park in an MMA ring. 
Youtube/Lotte Entertainment
The Divine Fury is produced by Lotte Entertainment and tells the story of a mixed martial arts champion fighter named Yong Hoo, played by Park. He then joins forces with Father Ahn, played by Ahn Sung-Ki, an exorcist from the Vatican to eradicate evil forces. The film gives a dark, cinematic vibe that is both epic and foreboding. From the trailer, the film looks to be more of an action thriller than a horror flick. 
It's exciting to see Park take on a darker, more cynical role as fans often associate him with more light-hearted, comedic ones. 
The Divine Fury is set to premiere in July 2019. Will you be catching it? 
Get a taste of The Divine Fury below: