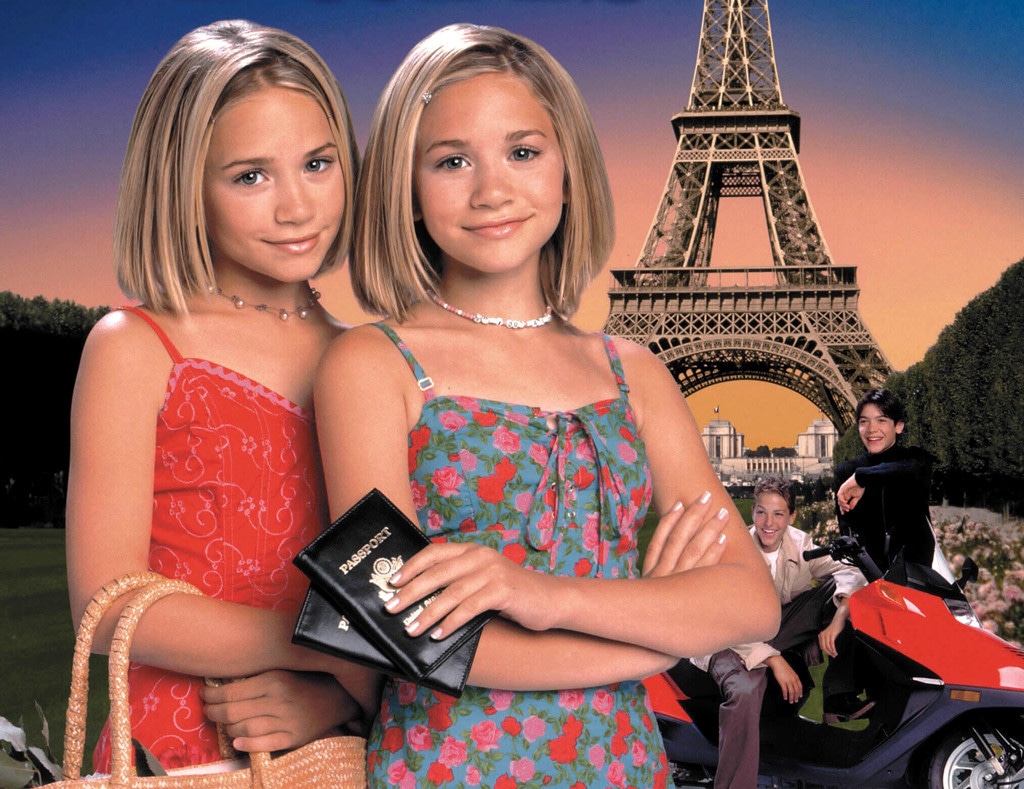 Dualstar Productions
"Boys may come and go, but we'll always have each other, and that's not just in the movies."
This was the final line said in Mary-Kate and Ashley Olsen's final straight-to-video The Challenge, released in 2003, after they were confronted by their boyfriends of straight-to-video movie past. For their loyal fans, it was thrilling to see the meta moment, with the twins interacting with their fictional selves' love interests, including the one who gave Mary-Kate her first on-screen kiss. 
While Mary-Kate and Ashley, who turn 33 on Thursday, retired from acting and now run a fashion empire, they released over 40 straight-to-video movies at the height of their fame, and in many of them, they had love interests, generically cute boys that their fans could obsess over before immediately forgetting about when their next adventure came out.
And it turns out the sisters, who ran Dualstar Company, the production company that released all of their movies, were actively involved in picking their onscreen paramours. 
It's an interesting thought knowing they're involved in the casting process," Lukas Behnken, who played Adam, Mary-Kate's love interest in The Challenge, told Uproxx. "It's a different feeling of, oh, she picked me to be her boyfriend."
What an honor, right? And it turns out that the Olsens had an eye for picking out talent, as some of their on-screen beaus have gone on to have some pretty great careers.
So what are some of their movie love interests up to now? Let's take a stroll down memory lane...