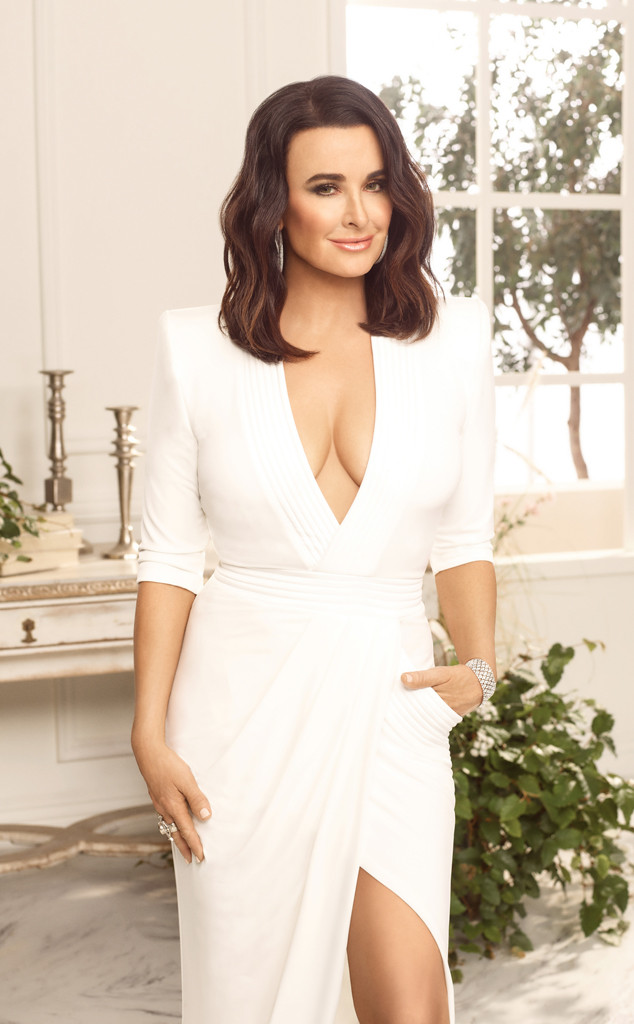 Bravo
For the first time, Kyle Richards is opening up about her battle with an eating disorder.
In a preview of Tuesday, June 11 episode of Bravo's The Real Housewives of Beverly Hills, Kyle reveals she struggled with anorexia while working as an teenage actress. She was sparked to open up by Lisa Rinna, who has continued discussing her own daughter's eating disorder on camera.
"I feel really weird even saying anything because I've never ever talked about this, not even to my daughters…when I was younger, I had my own problems," Kyle said.
She said she kept quiet for years because she never wanted to plant a seed in her daughters' heads.