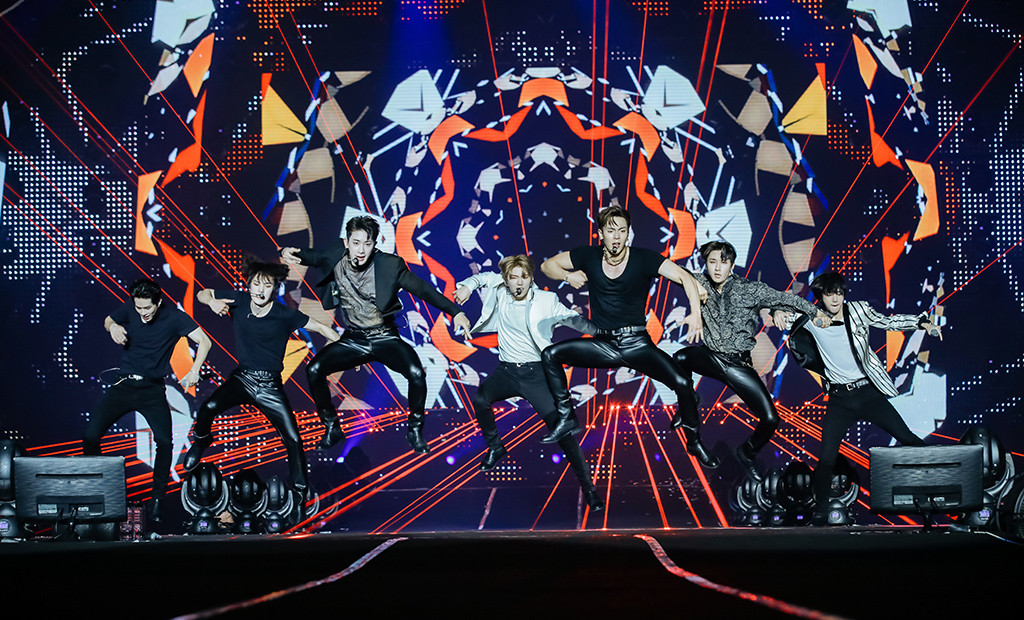 Courtesy of HallyuPopFest
Update 11/6: MONSTA X just revealed what their mysterious teaser is about and Monbebes are rejoicing!
The K-pop boy group announced on their official social media platforms that they will be dropping a new single this Friday, titled 'Who Do U Love?'
The announcement was followed by a Spotify link to "pre-save" their single, so that fans will get a notification as soon as it is out. MONSTA X released 'Alligator' in January this year, so it's great to hear a new single from the group as the summer season kicks in. 
Check out the tweet with the link below:
Original, 10/6: Seven-member K-pop boy group, MONSTA X surprised their fandom, Monbebes with a little teaser over the weekend. 
The band's official Twitter tweeted a little animated clip of television sets with the caption "COMING SOON" followed by the date 14 June and a hashtag that says "Motion Teaser". 
Fans started speculating if the group will be releasing a summer track. Some took the TV emoji as a sign that MONSTA X might be releasing their own reality programme. 
A big clue for fans is that Epic Records, MONSTA X's US label, tweeted the exact same teaser on their page too, hinting that this teaser might have something to do with their World Tour that will stop by the States. 
Their We Are Here tour kicked off in Bangkok, and the group is currently in Australia. As Epic Records is in charge of international distribution of MONSTA X's content, there is a high possibility that the teaser has something to do with their current world tour. 
Stay tuned for more updates!