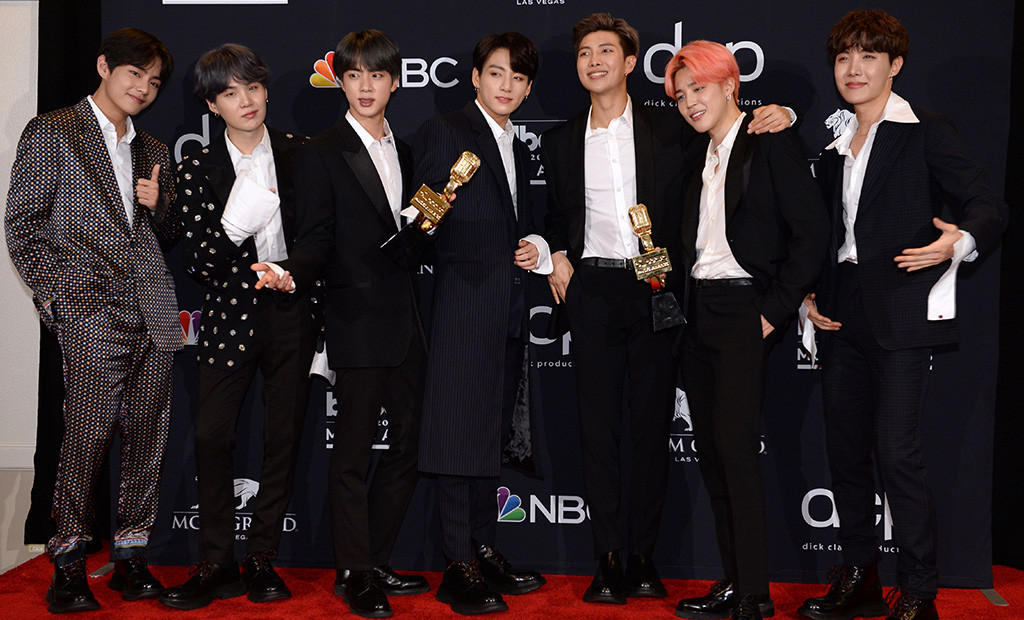 BRIDGET BENNETT/AFP/Getty Images
The 2019 BTS Festa has officially kicked off! In case you didn't know, the BTS Festa is all about celebrating the top K-pop group's debut with their fandom, ARMY. 
For a two week period, starting from the first week of June, the Bangtan Boys will be sharing new content in the form of pictures, songs and videos with their ARMYs, in order to show their gratitude for the constant support their fandom has given them all these years. 
Every year, the BTS Festa is a little different. This year, the line up is looking pretty darn epic — Big Hit Entertainment released both the trailer and the timeline for 2019 BTS Festa. 
Check out the trailer below:
The group also released their full timeline via Twitter so that ARMYs will know exactly when to anticipate new content from their favourite idols. We've got all the details of the timeline below and they are expected to be released at midnight (KST). 
3 June: Family Portrait #1
4 June: BTS Photo Collection 18/19 & ANPANMAN by BTS
5 June: By Jin
7 June: BTS Choreography Video #1
8 June: Bangtan News
9 June: BTS Choreography Video #2
10 June: Family Portrait #2
11 June: Euphoria (piano version)
12 June: BTS Profile
13 June: Bangtan Attic
As per the timeline posted: BTS started the 2019 BTS Festa with a bang! The group released new family portraits of Suga, V, RM, J-Hope, Jungkook, Jimin and Jin in various scenarios looking as dashing as ever. 
They released a total of 49 new photos for ARMY! Talk about dedication! 
Take a look at all the portraits here.