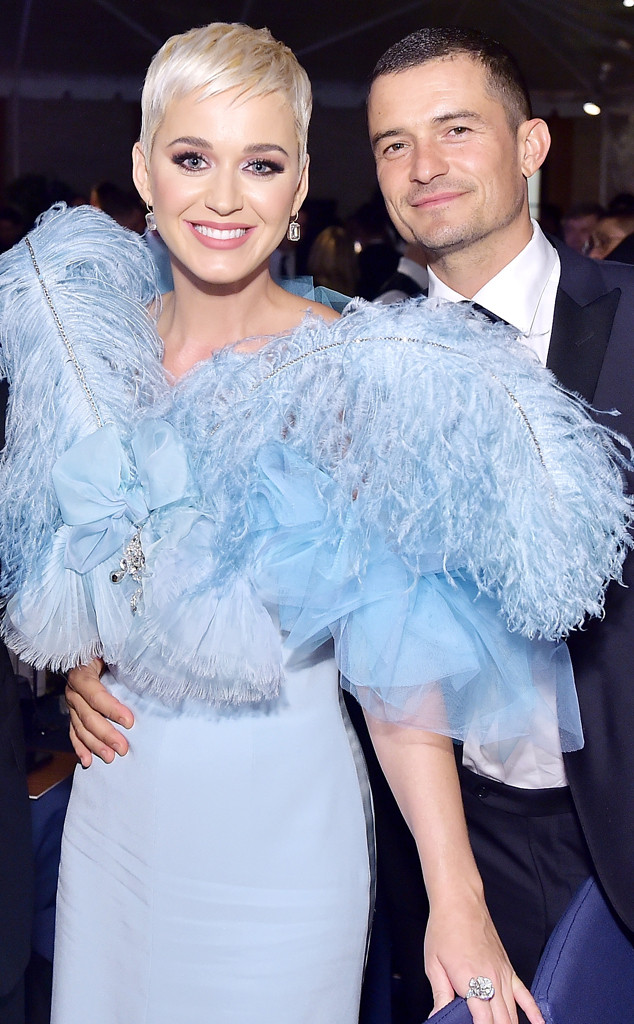 Stefanie Keenan/Getty Images for Perrier-Jouët and Absolut Elyx
It's been almost four months since Katy Perry and Orlando Bloom got engaged. However, the celebrity couple is in no rush to walk down the aisle.
The 34-year-old singer opened up about their wedding plans on Wednesday's episode of KISS Breakfast with Tom & Daisy.
"I did it! I got one! I got one," the "Firework" star quipped about nabbing her fiancé.
When asked if the two had already started getting ready for the wedding, Perry replied, "Well yeah, one step at a time."
"Definitely trying to, like, lay the good emotional foundation for the lifetime of commitment, which is, like, a big deal, you know?" she added.
Both stars also have a lot on their plate. Perry recently finished judging the most recent season of American Idol last month and just released her new single "Never Really Over" last week. The 42-year-old actor's new Amazon show, Carnival Row, also drops Aug. 30.