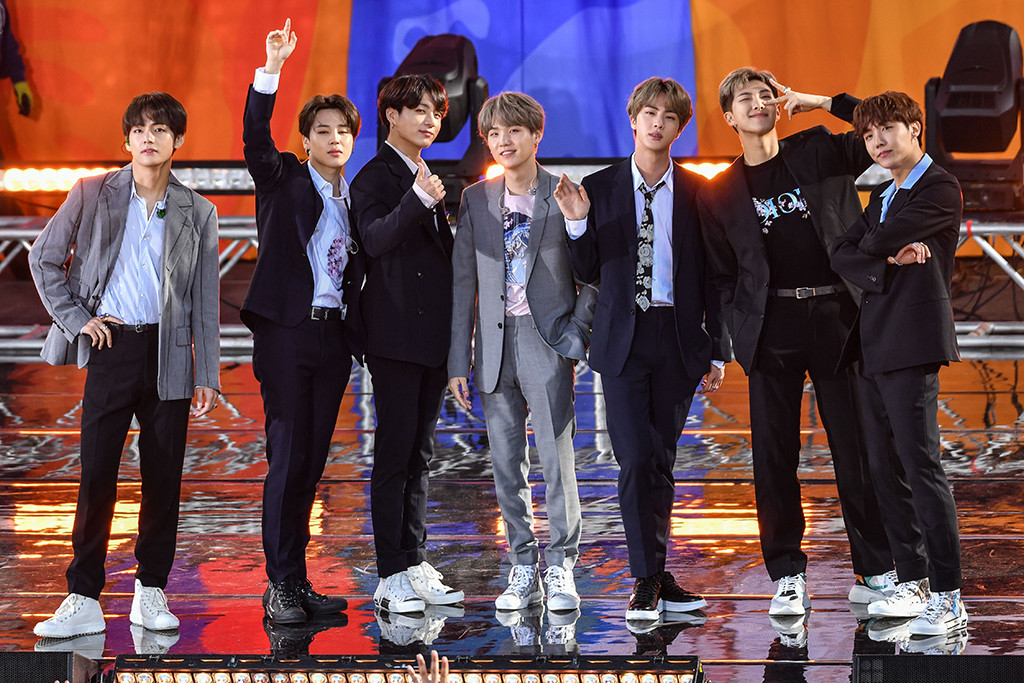 Erik Pendzich/Shutterstock
Have you always dreamed of being a manager for K-pop phenomenon, BTS? Your dreams can now become reality: Enter BTS World, the interactive game that allows you to "handle" the boy band virtually.
Here's what we know so far: BTS World is an interactive game with story-based simulations that allows players to unlock never-before-seen photos and video clips created by the members of BTS specially for players as they virtually progress through the game. It was teased by the boy band posting a video to recruit "managers" last month to drum up publicity for the release.
Yesterday, the game's official Twitter account announced the release date (26 June) with a tongue-in-cheek post.
"Hey! Manager! 6/26 is your first day on the job!" the tweet read, along with a promotional image and pre-registration link.
In another exciting reveal, it was announced that the vocal line of BTS — Jin, Jimin and Jungkook — would be singing the first soundtrack for BTS World.
"My dream is here STAY I won't give up," the tweet read. "The BTS WORLD Soundtrack by BTS. Part.1 Are you excited?#June7 #Friday #Part1Revealed #맏망막즈#방탄소년단 #BTS #BTSWORLD"
According to the tweet, the song will be released today (7 June) at 6pm KST, and fans are already hyped up for it.
"JIN JIMIN JUNGKOOK IM NOT READY," one fan tweeted. Another expressed her excitement for the upcoming release, "Well guess who's staying up late for the release of the original soundtrack this Friday", along with the woman raising her hand emoji.
With the excitement reaching fever pitch, we can't wait to see what the new soundtrack from the group will be like.
You can pre-register for access to BTS World here.