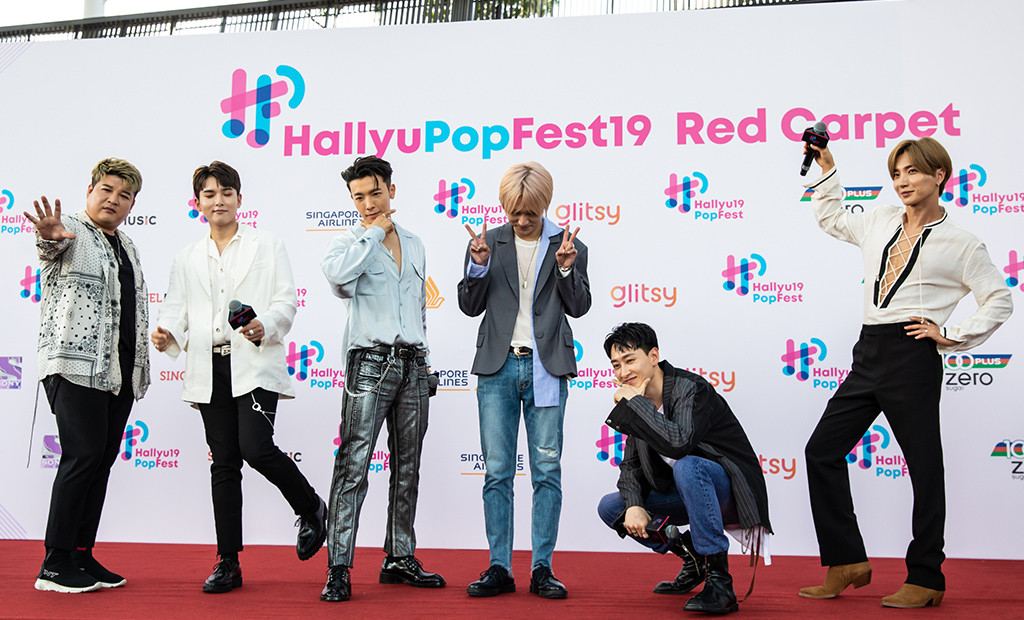 Alvin Ho
Iconic K-pop boy group, Super Junior has recently announced that they are preparing for their ninth studio album and are planning to make a comeback some time this year, much to the delight of fans everywhere. 
ELFs (their official fandom) were especially excited as this will be the first time in a long time that all the members will be together as their youngest member, Kyuhyun, just completed his mandatory military service. 
Recently, Label SJ, a sub label under SM Entertainment that exclusively manages Super Junior, put out an official statement regarding the group's comeback, where the label revealed that Kangin and Sungmin will not be participating in the comeback as they will be focusing on their own individual activities. 
Label SJ's statement reads as follows: 
"Hello, this is Label SJ.
We would like to make an announcement regarding Super Junior's full group promotions that's scheduled for the later half of this year.
After discussing with the members, we decided that Super Junior's ninth full-album will include the nine members Leeteuk, Heechul, Yesung, Shindong, Siwon, Eunhyuk, Donghae, Ryeowook, and Kyuhyun.
Kangin and Sungmin, who will not be participating, will greet their fans through different individual activities.
We are currently planning the specific date for Super Junior's comeback. As this is the first album since all of the members have been discharged from the military, we ask for everyone's interest and support.
Thank you."
Upon the release of this statement, many Super Junior fans were celebrating the fact that the members were finally all back together. However, a group of ELF have submitted a petition insisting on the removal of Kangin and Sungmin from the group. 
The above tweet reads, "We petition for Kangin and Sungmin to be kicked out of Super Junior. Please note that all of the fans who participated in the entirety of this statement gathered solely for the purpose of removing the two members."
In the petition, fans are asking other ELFs to boycott the group. That includes watching their music videos on social media, purchasing their merchandise and even streaming their songs. The hashtag "#Criminal_Kangin_FanDeceiving_Sungmin_PermanentRemoval began circulating on various social media platforms as fans voice their demand to kick Kangin and Sungmin out. 
These group of ELFs are unhappy with Kangin and Sungmin due to past controversies. Kangin was prosecuted for multiple DUIs and hit-and-run incidents that has caused public opinion of him to sway in a negative direction. 
Sungmin's controversy was regarding the timing and handling of his marriage which had reportedly hindered some promotions for Super Junior. The two have stayed out of most Super Junior activities for a while but they are still officially part of the group regardless of their absence. 
Despite the petition against Kangin and Sungmin, ELFs are split on the situation. There are plenty of fans who are calling out the boycott and resisting the movement as boycotting the entire group would cause the other members to suffer. 
Many are stating that this is going to hurt Super Junior as a whole more than just leaving Kangin and Sungmin alone. 
We certainly hope that regardless of what happens, Super Junior's comeback will be a successful one as the group is still, till today, one of the most iconic K-pop groups of all time. 
We wish SUJU all the best with the comeback and can't wait for their ninth studio album to be released.